Need More Space? Expand your Home with an Addition or Dormer
You love your home, but you just wish it was a little bit bigger. You can make it a little bit bigger with a dormer or a lot bigger with an addition. It's all about increasing the usable space.
There are many ways to add onto your home. An additional bedroom, in-law suite, family room, more space for kitchens or bathrooms, or a second-story addition is a game-changing option for any expanding family. A custom home office, a media room, an indoor/outdoor dining space, or an additional garage can dramatically increase the functionality of your home.
We offer fully customized solutions for every homeowner, so however your home needs to grow—up, out, or a little bit of both—we'll work with you to develop the best plan for your needs. Take a look at some of our past addition and dormer projects.
Portfolio Galleries
:
Take a look at past projects including additions and dormers to see how we can help you expand your home.
Popular Types of Home Additions
The most popular types of home additions tend to be rooms that add functionality, some of which can even increase your home's value. These include family and media rooms, second-story additions, game and playrooms, custom home offices, garage additions, first-story in-law suites, and indoor/outdoor dining spaces. These kinds of rooms not only give your family more room to work, play, and live; they can radically improve your home's value. Think about the things you wish you could do in your home, but need more space. Those are the reasons homeowners choose additions and dormers.
Our design-build team brings the entire home addition or dormer process under one roof, from design through construction and finishing touches. As a homeowner, this means more budget flexibility, easy, straightforward communication, and the peace of mind that comes from knowing only one company is handling your renovation. There's no back and forth between contractors; just our team of project managers, designers, architects, crew and you, working together to improve your home's value and your quality of life.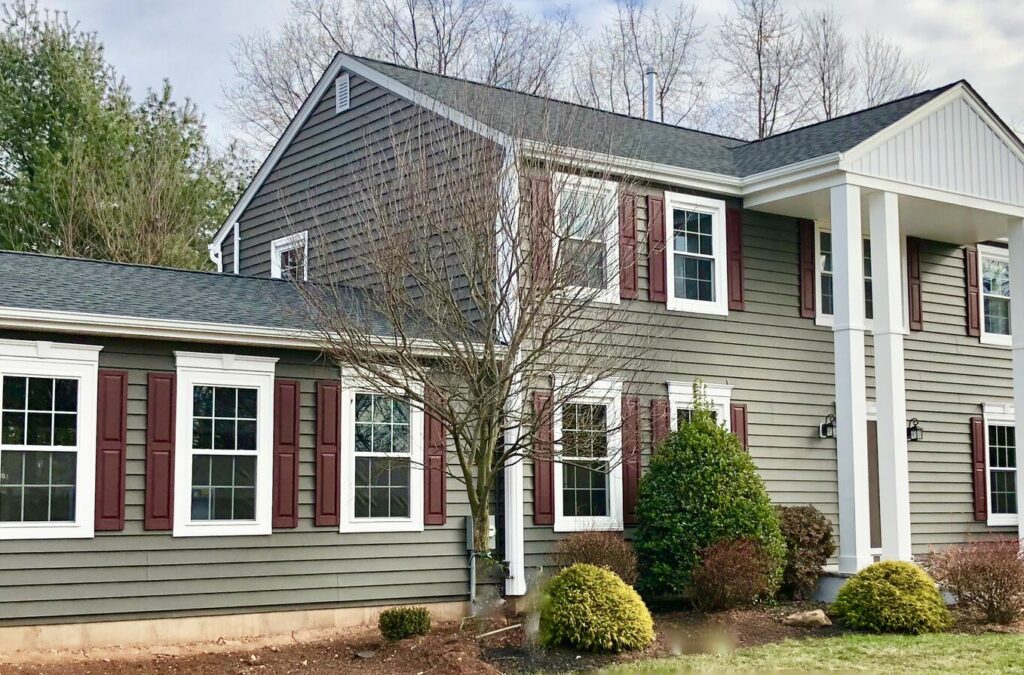 Family or Media Room Addition
Make quality time central to your home with the perfect family/media room. With the family room, it's all about comfort and quality… cinema-quality sound, lighting, and visuals all in the comfort of your own home. Our design specialists work with you to create a space that's perfect for your family, no matter what kind of family or media room suits you best.
Whether you prefer a sprawling open concept ideal for large gatherings and breakout dance parties or a calm, cozy space lined with bookshelves and lush potted plants, tell us what your family needs from a living space and we'll make it happen.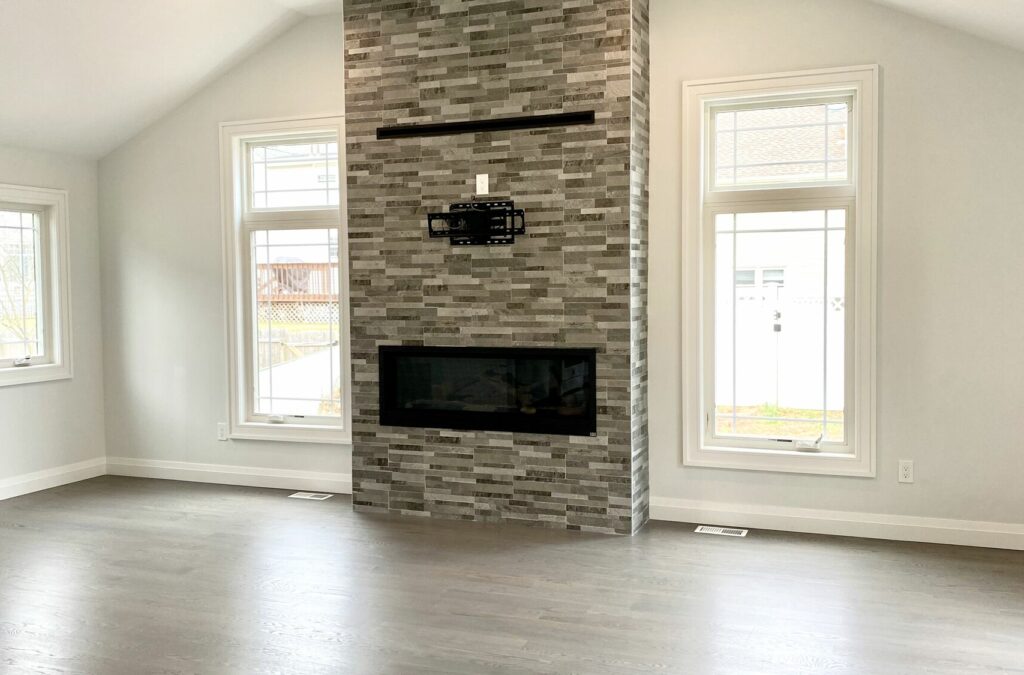 Second Story Room Addition
Have you been dreaming of building out the attic space, adding a balcony, or simply extending your second story or loft? It's an ideal way to add another bedroom, home office, recreational space, or in-law suite.
Adding onto your second story is perfect for families who are outgrowing their home, but love their neighborhood too much to leave. It's also a far easier process than finding a new home, listing your current home, going through negotiations, and uprooting your family to move. You love your home like it's part of your family; we can help it grow with your family.
A second-story addition can also deliver a great ROI when you sell. Your home may be growing now, but someday, you'll likely want to downsize… and when you do, the second-story addition will make your house very attractive to buyers.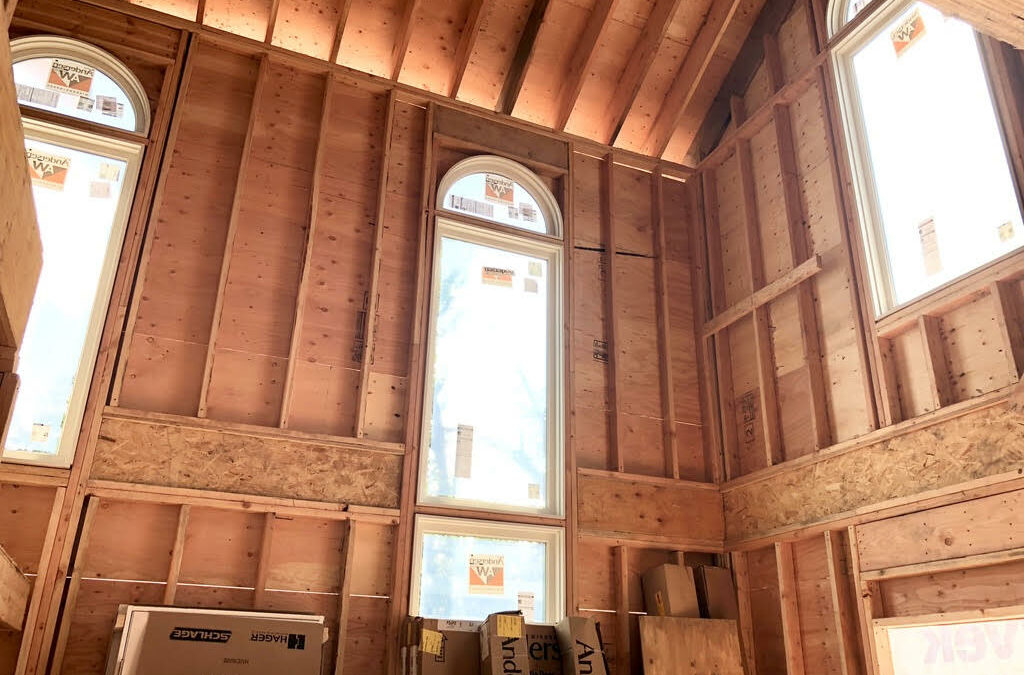 Game Room & Play Room
Upgrade your home's fun factor with a new game room! Design your perfect play space however you want it, whether that's a slick video game cave lit by LED lighting strips or a warm, wood-toned lounge space featuring your billiards table and all your sports memorabilia. Design it exactly the way you envision it, from the flooring to the lighting to any floorplan changes necessary, like installing a wet bar or crafting a clever spot to hide all your electronics' wires. We know from experience, a new game room will make your home the most popular place on the block!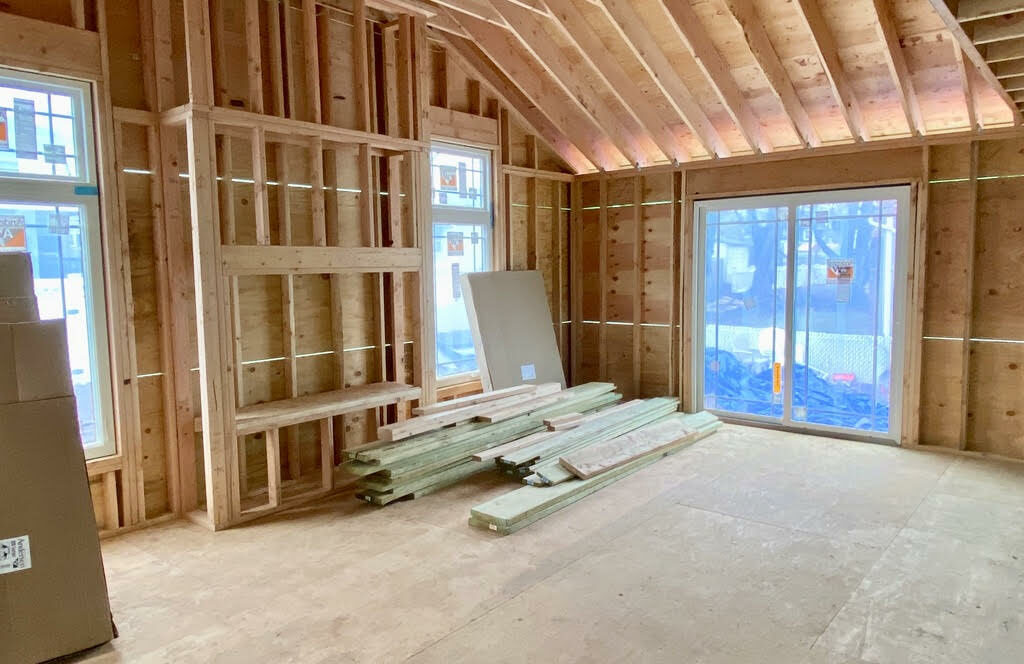 Office & Study Additions
Whether you need a simple office addition or a fully equipped workspace, give us a call to add the perfect office to your home. Working from home has become more prevalent in the past few years, and as anybody who works from home knows, a dedicated workspace is a must for your productivity and peace of mind.
Think about what you need to get into that flow state: sound-proofing? Lots of natural light? Ample shelving for your professional library? Soft, dimmable recessed lighting? Show us the specs and we'll work with you to create the perfect office for telecommuting, running your business, studying or creating.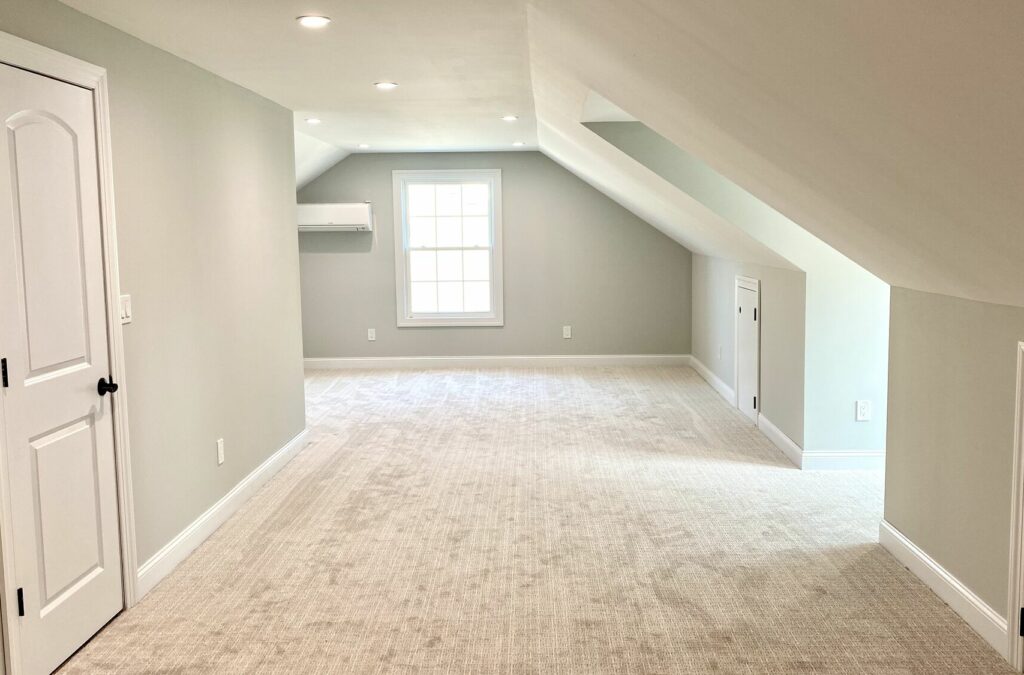 Garage Addition
A garage addition can be just about anything: an in-law suite, a new bedroom for your growing family, a workroom, or even just more space for car and tool storage… you know, garage stuff! That's because while some garage additions expand the actual garage space, others add a second story, creating a cozy living space above the garage.
Our team is equipped to design and build any type of garage addition use you desire, so whether you're looking to add a home gym or park your sports car where it'll be protected from the elements, talk to us about a garage addition.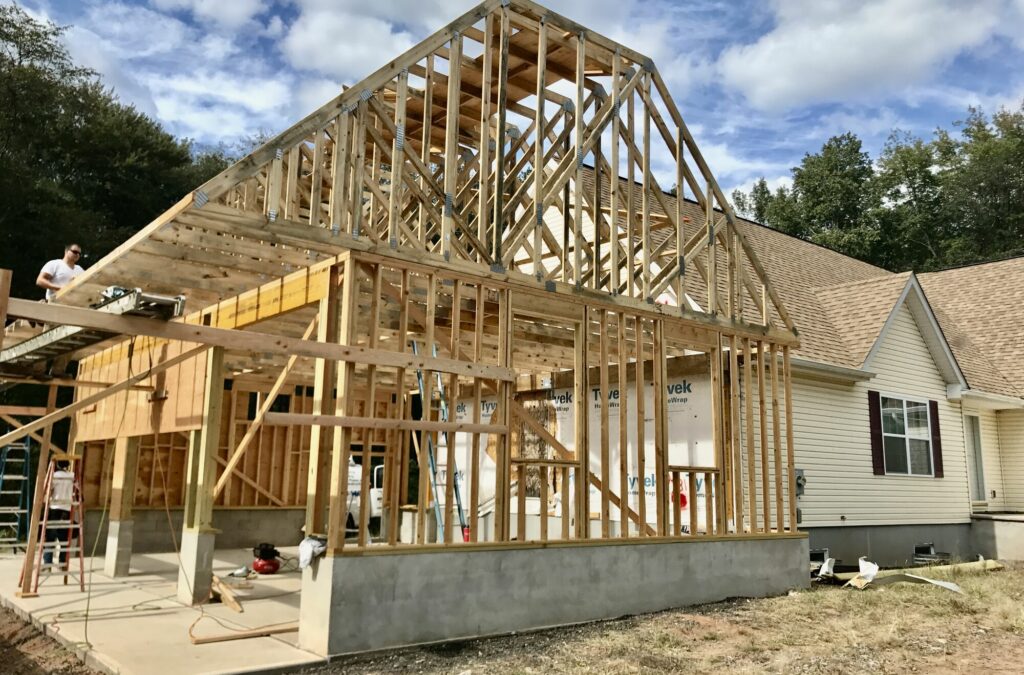 Indoor/Outdoor Dining Space Addition
On beautiful days, there's nothing better than eating outdoors. Create the perfect summertime gathering spot by adding a fully custom outdoor dining area. Whether you're imagining new pavers for your rustic outdoor dining set or a custom-built semi-covered patio where you can dine under flower-covered trellises, we can create the perfect outdoor dining space for you.
But what about those days where the weather isn't so beautiful? Those cooler days and cold nights, nights where the rain or wind outside makes indoor dining a must. We build and expand indoor dining spaces as well. Create the ideal indoor gathering spot for parties and nightly family dinners.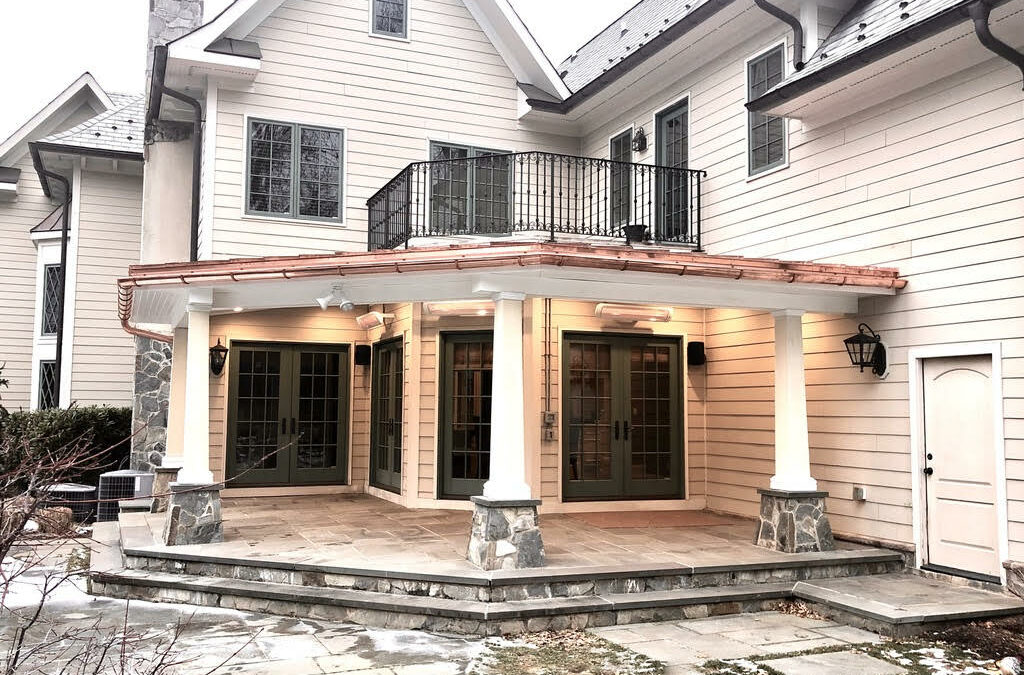 NJ Home Additions and General Contractor
Magnolia Home Remodeling strives to make the home renovation process as smooth as possible for every client. Any questions you have, we're happy to answer them. We are a member of the Better Business Bureau. When you meet with us, we will carefully discuss your plans and goals, then compare layout options, materials and finishes. Before we even begin, you'll have an accurate rendering of what new room additions could look like and a free, transparent estimate.
With more than 30 years of experience, our New Jersey home remodeling experts have built a trusted reputation. As the premier general contractor in NJ, we can make your vision a reality. We specialize in home additions and dormers that are perfect for your family. Contact us today to sign up for a free estimate on your home addition dreams.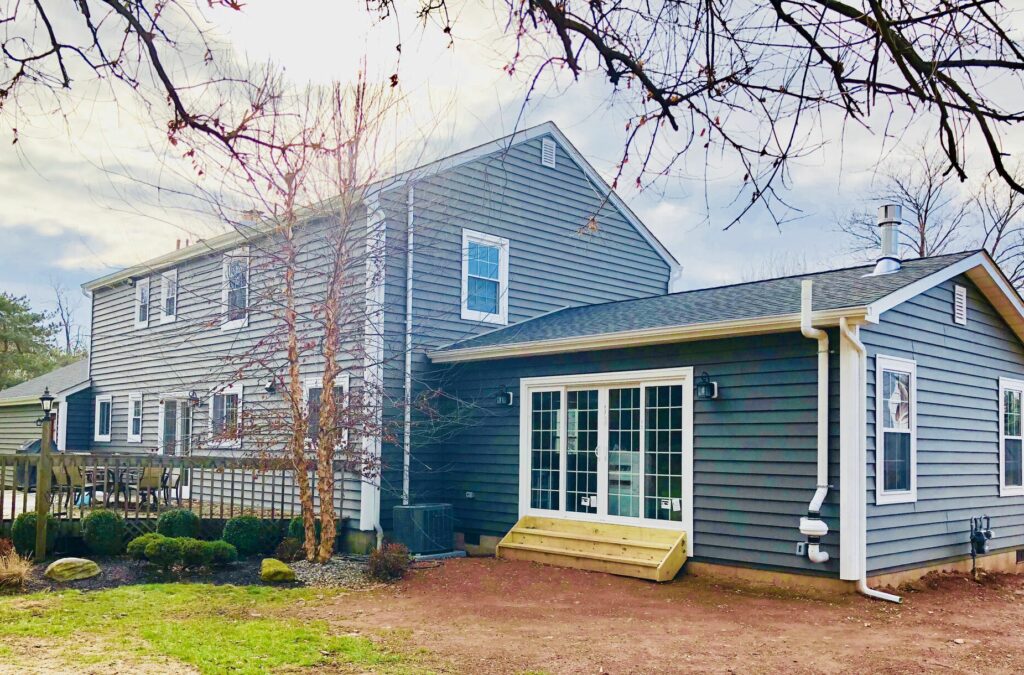 Start Your Home Remodeling Project Today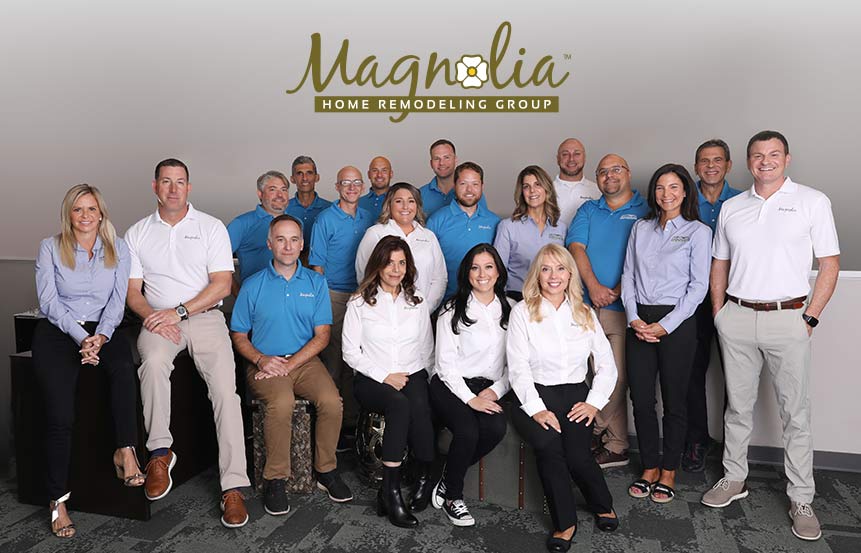 Magnolia Home Remodeling Group specializes in both interior and exterior remodeling. We handle all necessary permits and all of our work comes with a warranty, so you can rest assured your home is in good hands.
Magnolia Home Remodeling Group is fully insured, licensed with The New Jersey Department of Banking and Insurance and registered as a Home Improvement Contractor with The New Jersey Division of Consumer Affairs. Learn more about us on Angie's List, Yelp, Better Business Bureau or from local references we're happy to provide.
Contact Magnolia Today