Magnolia Home Remodeling Group is an NJ Bathroom Remodeling Contractor offering affordable pricing for bathroom renovation projects. We can give your bathroom a boost with our expert planning and remodeling ideas. Our team of bathroom project managers, designers, plumbers, electricians, and installers allow us to transform your outdated, tired bathroom into a beautiful and well thought out space.
A bathroom remodel can make a huge impact on a home's comfort level, not to mention its resale value. Bathroom ideas and features that could work for your space also must fit within your budget and offer functionality as well as style. We offer solutions for space limitations, desired materials and explain pricing options and costs associated with a successful bathroom remodel project.
Magnolia Home Remodeling Group thanks you for considering us for your remodeling project and appreciates the opportunity to earn your business. We are a family owned and operated home remodeling company offering both interior and exterior renovations throughout New Jersey.
Related Services
:
Trust our team of experts to take your bathroom from an outdated space to a functional showpiece within your home.
Portfolio Galleries
:
Browse a selection of past bathroom renovation projects to see transformations ranging from a simple guest bathroom to a master bathroom oasis.
Types of Bathroom Remodeling
Why do New Jersey residents look for bathroom remodeling projects? Popular reasons include: to update an old design aesthetic, improve comfort and safety, and add value to your home. There are several aspects to consider before starting a bathroom remodel, one of the biggest being the budget.
Hiring an expert bathroom contracting team, like Magnolia Home Remodeling Group, will eliminate design or installation mistakes along the way. Our experienced designers and installers will use industry knowledge to upgrade vanity cabinets, change flooring, and install the shower or tub of your dreams. When it comes to shower fixtures, you may consider a wall-mount, rain showerhead, or body sprayer to modernize your shower experience.
We offer a variety of flooring and tile options for the bathroom. You want to find the perfect combination of comfort, convenience, and beauty by choosing from vinyl tiles, natural stone, porcelain tiles, ceramic tiles, and more. Work with our team to design a new bathroom to your preferences.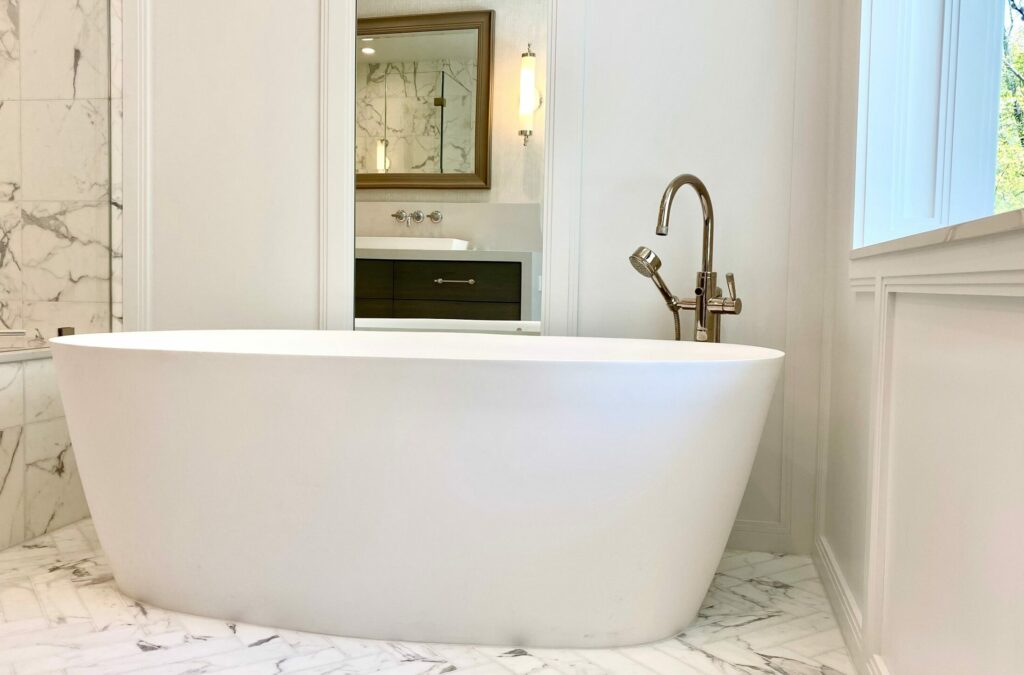 American Standard Bathroom Products
At Magnolia Home Remodeling Group , we offer American Standard Bathroom Products so that you can choose quality products that last – and make your bathroom look amazing. You will find a variety of sink faucets, shower faucets, and bathroom hardware that will match and streamline your bathroom space.
The brand also provides a range of options for vanities, sinks, tubs, toilets, and showers that have modern designs and affordable prices. The clean lines of a square sink and matching tub in your updated bathroom will make the small room stylish and inviting. A bathroom shouldn't take the cut on design, and American Standard can help you with that.
American Standard also offers storage options for the bathroom, such as stand-alone cabinetry and medicine cabinets. You can fill up empty space in your bathroom with storage units that will be functional and visually pleasing at the same time.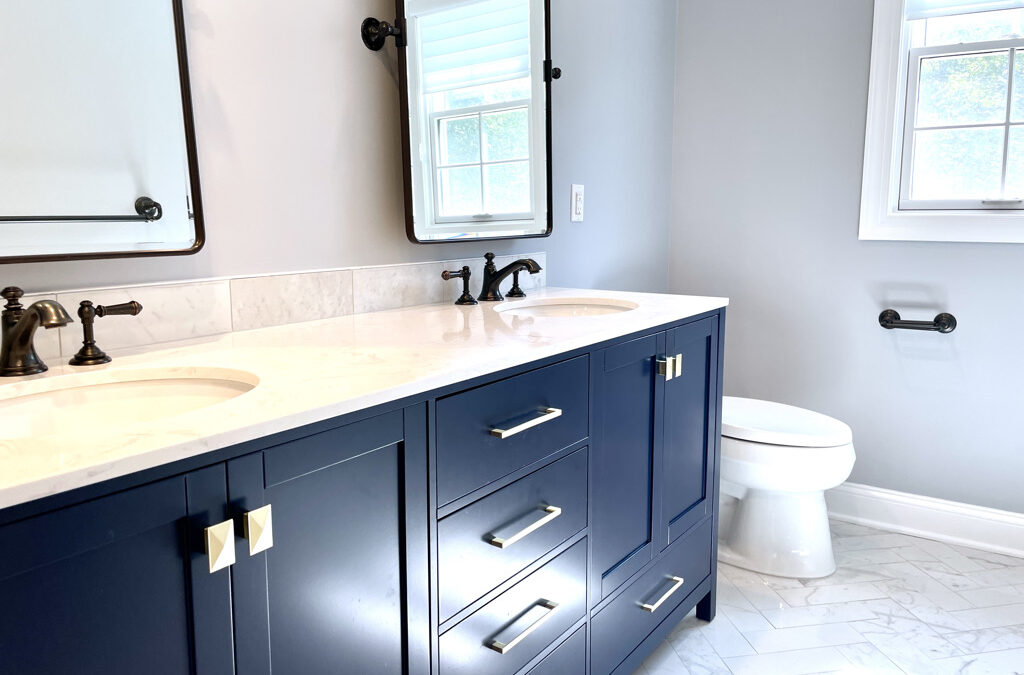 Kohler Bathroom Fixtures
We offer another leading brand in the bathroom industry: Kohler. With careful craftsmanship, each fixture is designed to be easy-to-use and long-lasting. The shiny, pristine fixtures made by Kohler can be spotted in bathrooms nationwide, and for a good reason.
Whether you are interested in sink faucets that are classic, spread-fit, single-handle, or wall-mounted, you can find all varieties through Kohler. When you plan the bathroom remodel in New Jersey all at once, the tub and sink faucets can intertwine in design and unify the bathroom's theme.
Shower fixtures are also available in a wide variety and are chosen based on the homeowner's preference. A rain showerhead may add a soothing, relaxed feel to your daily shower. Or a body sprayer can provide a massage or a mist depending on your mood that day. Kohler is prepared with all the options to make your bathroom unique and customized to your liking.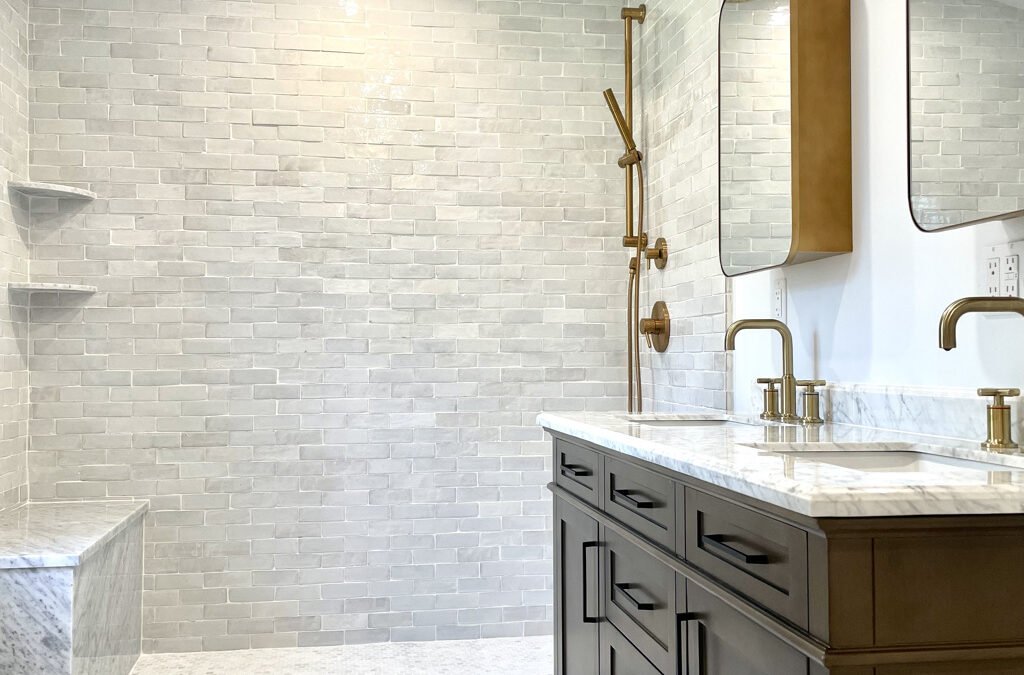 Bathroom Remodeling Financing
When hiring Magnolia Home Remodeling Group you can have a peace of mind that all bath remodeling is performed to exceed your expectations. Additionally, we offer affordable payment plans for all qualified buyers with our 100% Home Improvement Financing for all bathroom remodeling projects. Please call us anytime at 855-624-6655 or contact us by filling out the request for an estimate, and we will schedule a free bathroom estimate, explaining all the product options and prices available. We appreciate you considering our company to remodel your bathroom!
In addition to premium plumbing fixtures such as Kohler and American Standard, Magnolia Home Remodeling Group offers bathroom vanity cabinet solutions from stock lines all the way up to custom products. Countertop options can give your bathroom project the look you desire. Bath tile is a key design choice–we can help choose the right tile and patterns at the best price.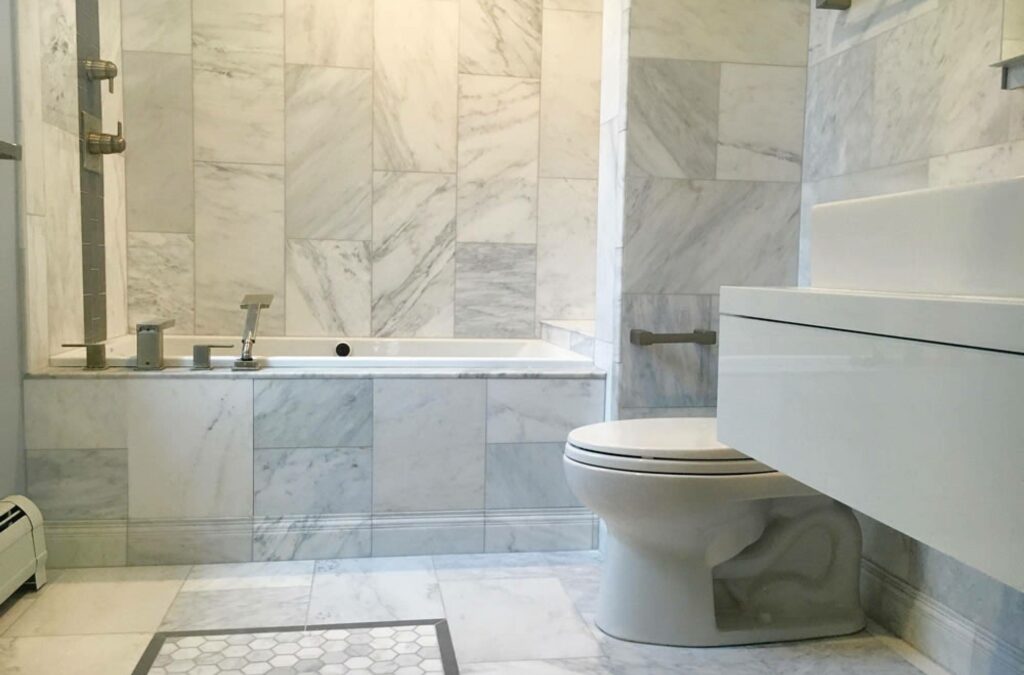 NJ Bathroom Contractor
Magnolia Home Remodeling Group is the premier installer in NJ for bathrooms. When you hire our team for your bathroom remodel, including bathroom tile, showers, sinks, faucets, and flooring, you know you will receive quality work. A bathroom remodeling project can be stressful and time-consuming. Leave the details to us, giving you a stress-free experience when creating a new bathroom in your home.
Our experienced bathroom contractors are proud to be local NJ residents and offer our premium bathroom renovation services to homeowners in Northern and Central New Jersey. When you choose a family-owned business with 30+ years of experience, like Magnolia Home Remodeling Group, we treat your bathroom remodeling project the same way we would our own. Contact us today for a free bathroom remodeling estimate.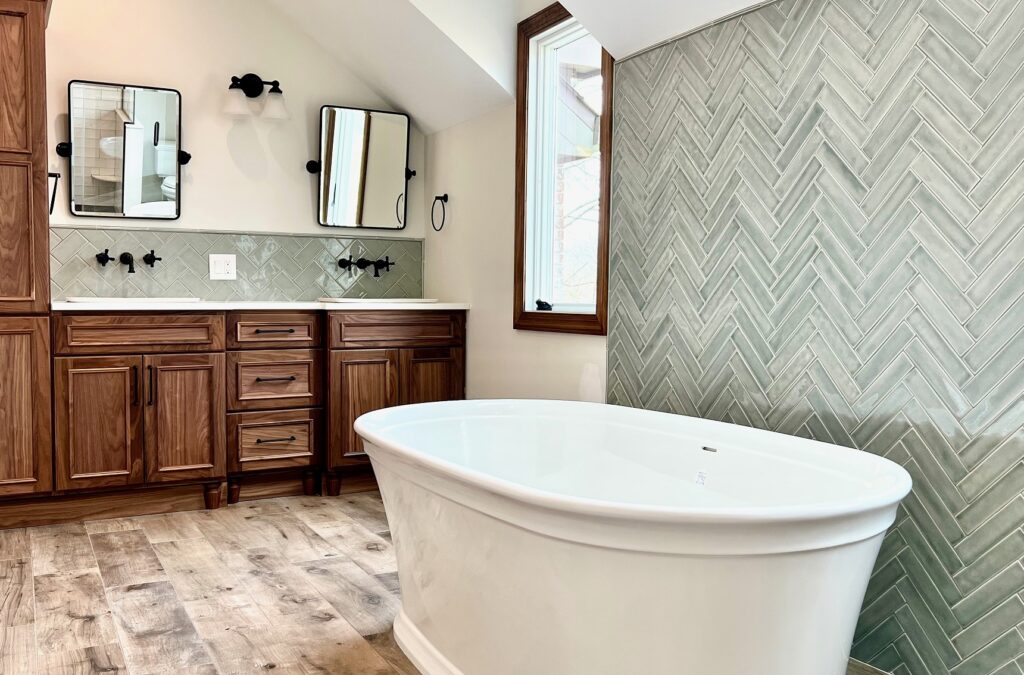 Start Your Home Remodeling Project Today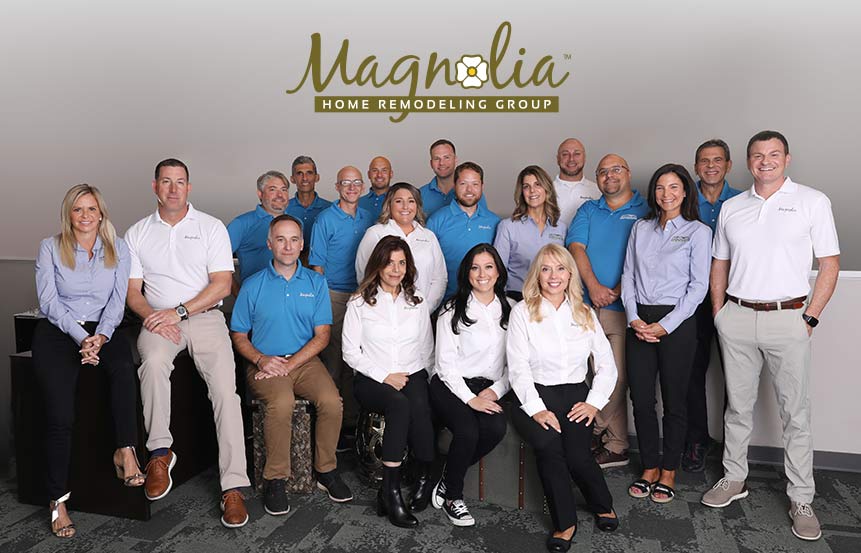 Magnolia Home Remodeling Group specializes in both interior and exterior remodeling, we obtain all necessary permits and all of our work comes with a warranty. Magnolia Home Remodeling Group is fully insured, licensed with The New Jersey Department of Banking and Insurance, registered as a Home Improvement Contractor with The New Jersey Division of Consumer Affairs, and you can learn more about us on Angie's List, Yelp, Better Business Bureau, or from local references we will gladly provide.
Contact Magnolia Today