With a wide variety of deck styles to choose from, we'll help you create a deck that complements your home perfectly.
Magnolia Home Remodeling Group is a NJ deck contractor proudly installing decks with Trex and Timbertech products for New Jersey homeowners. Our design team and crew of professional carpenters install beautifully built decking made of the finest PVC wood and composite materials, with the widest array of style choices, and most competitive pricing.
We provide both deck remodeling services as well as building new decks: The addition of a new deck adds both style and function to your home. Magnolia Home Remodeling Group is there to help you make your ideas become reality. Many of our New Jersey Homeowners have completely changed the curb appeal of their home by simply adding or rebuilding a deck. With so many deck styles to choose from, Magnolia Home can help you create the deck that suits the architecture of your home and the function you desire. We are a family owned and operated and will work hard to earn your business.
Portfolio Galleries
:
Explore past decking projects to see what a new deck or porch can bring to your home.
Composite Deck Designs
Composite decking offers the natural beauty of wood without the maintenance. It looks like wood and feels like wood, yet it offers performance benefits that go far beyond the real thing.
The Benefits of Using Maintenance Free Products
The biggest advantages of composite decking installed by Magnolia Home Remodeling are its durability and low maintenance. It never needs to be painted, stained or treated with a protective coating. Unlike wood, composite materials for decks won't shrink, rot, warp, crack or harbor insects, so you'll never have to worry about replacing damaged boards.
Composite decking by Magnolia Home Remodeling doesn't splinter and requires no toxic chemical preservatives, making it a safe option for families with children and pets. Composites are also an eco-friendly decking choice, since they contain a high recycled content that creates sustainability.
From a visual standpoint, it's getting harder and harder to distinguish between composite decking and traditional wood decking. Today's composite decking installed by Magnolia Home Remodeling features natural wood grain patterns and colors that mimic stained or painted wood.composite
There are a number of advanced composite decking, rail systems, posts and pillars, and accessories on the market today. Magnolia Home Remodeling works with industry leading brands such as Timbertech, Trex, Azek, Fiberon, Evergrain, Certainteed, Lattitudes, and more. Custom Rail systems, countless colors and styles of decking, and hidden fastener systems are available for easy and secure installation, and exciting design solutions.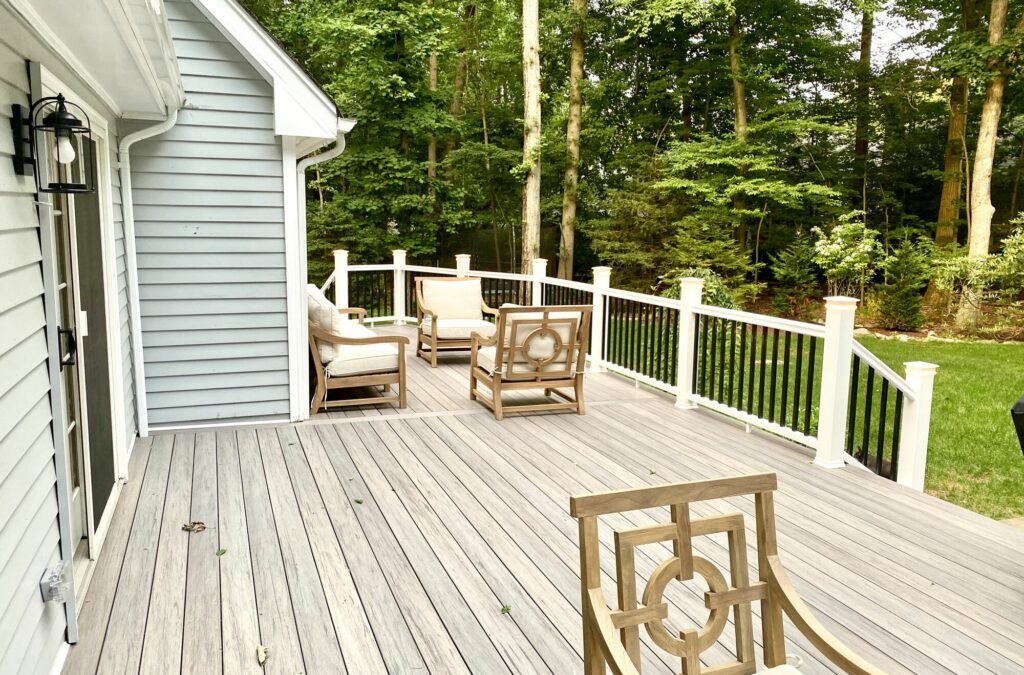 Natural Wood Decking
Magnolia Home Remodeling Group also builds custom decks using wood products including treated wood, cedar, mahogany, fir, teak, and more. There is absolutely nothing like the beauty of a solid wood deck or wood porch. Today, many homeowners are building using synthetic materials because of their durability. While this is a slight benefit, its hard to match the beauty of natural wood designs.
Wood decking can also save you money in the long run since synthetic material decks, like vinyl, can be twice as expensive as wood. Maintaining your deck will help it last for a very long time, and the maintenance of wood decking isn't that difficult.
Magnolia Home Remodeling has a team of professionals that can assist in finding a beautiful deck design that is right for you. If you are planning on creating a new wood deck, Magnolia Home Remodeling is here to help from design to build.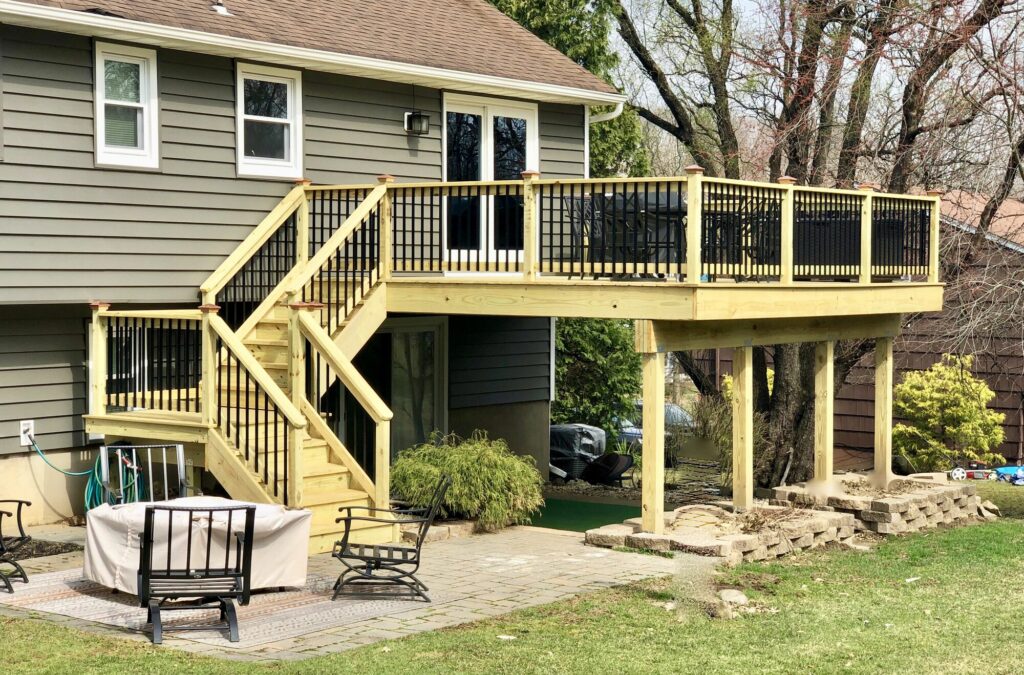 Twin Finish
It's all about options
Benches, planters and other built-ins make a deck more than just a place to put a table—they make it a truly enjoyable custom environment. TwinFinish two-sided composite decking plank is perfect for building that place where you're surrounded by style, but not dogged by maintenance concerns. The plank's VertiGrain side makes an attractive and slip-resistance walking surface, and the flip side's serrated texture make the perfect contrast for stand-out deck built-ins.
Colors: Cedar, Grey, Chesnut and Slate
Two surface pattern options on one plank - VertiGrain and Serrated
No visible screws when installed with CONCEALoc® hidden fasteners
Spans a maximum 20'' on-center
Available in Grooved 12', 16' and 20' lengths
Available with square shouldered 16' and 20' lengths
25-year limited warranty for residential applications
Square edge
Two surface pattern options on one plank—VertiGrain and Serrated
Actual dimensions: 1'' x 5.4''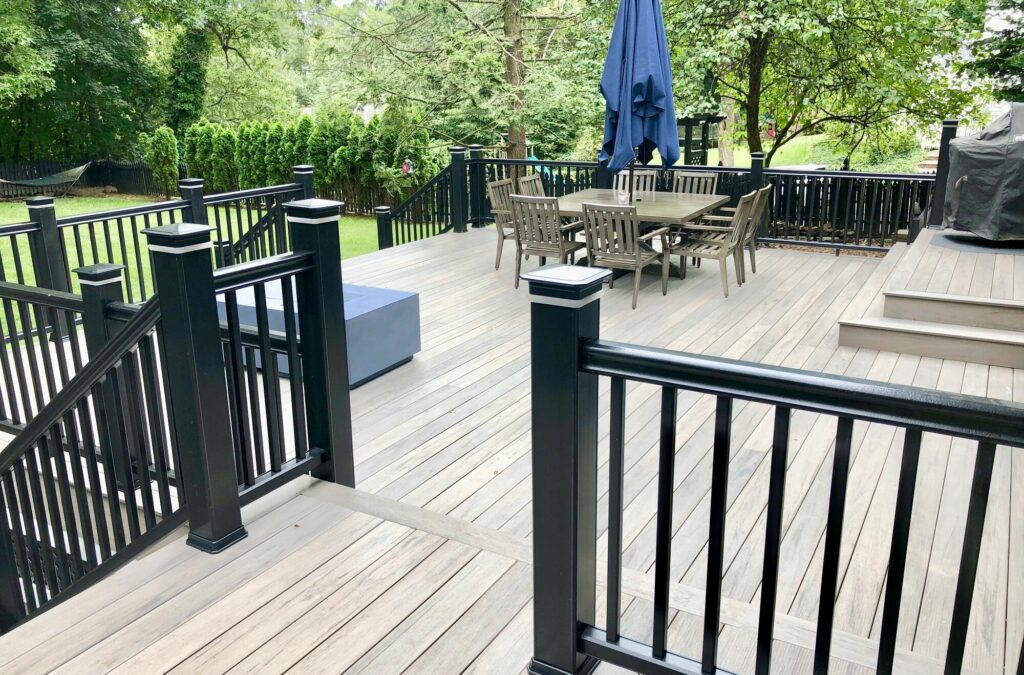 Earthwood Evolutions
It's all about innovation
Earthwood Evolutions takes scratch, stain and fade resistance to an entirely new level with warm, natural hardwood style and authentic graining. The Terrain Collection offers two colors and is designed for the value-conscious homeowner. Capped with a fully protected polymer shell the plank is practically impervious to the elements and everyday accidents endured by most decks. Earthwood Evolutions' 25-year Fade and Stain Warranty gives total peace of mind.
Colors: Brown Oak, Silver Maple, Sandy Birch, Rustic Elm, Stone Ash
Fully protective poly cap engineered to resist fading, scratches and stains
Proprietary composite core
VertiGrain™ surface that won't trap dirt or dust
No visible screws when installed with CONCEALoc® hidden fasteners
Color-matched screws when installed with TOPLoc™
Spans a maximum of 16" on-center
Available in Grooved 12', 16' and 20' lengths
Available in Square Shouldered 16' and 20' lengths
25-year Fade and Stain Warranty
Actual dimensions: .94" x 5.360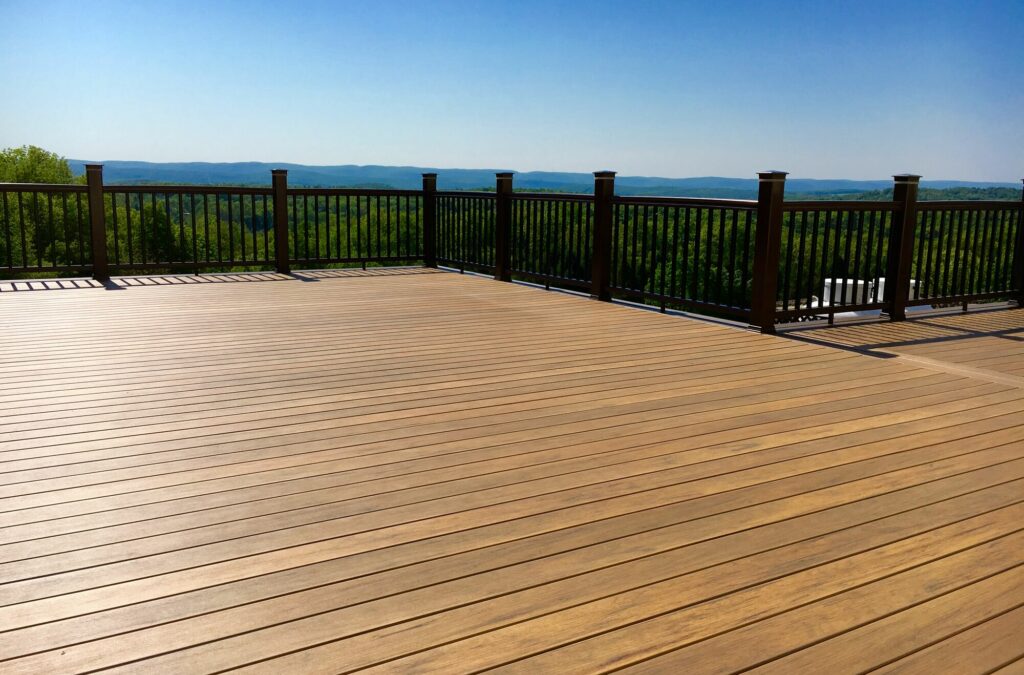 AZEK XLM Natural Collection
The XLM Natural Collection provides a pure, earthy, and subdued color palette of three refined hues. This collection blends harmoniously with your environment – providing a seamless transition from your home into the space just outside your back door.
AZEK® Decks are engineered using the best high-performance building materials available. Their commitment to technology and materials science innovation are at the heart of their brand, and their dedication to inspiring design and style matches our own! And that is why the best dressed homes wear AZEK®.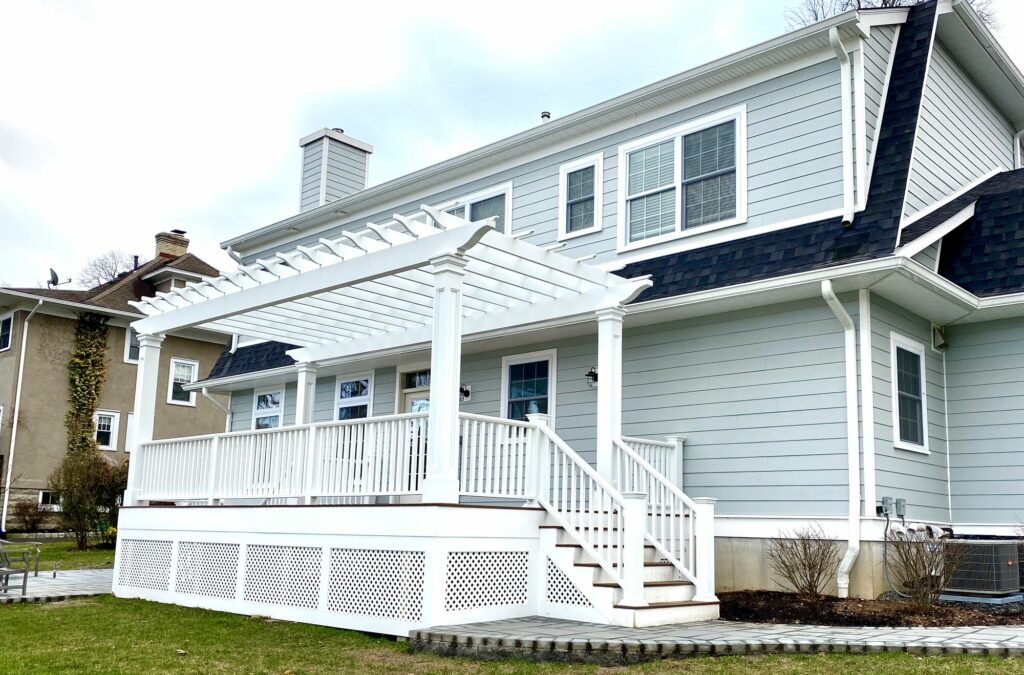 Start Your Home Remodeling Project Today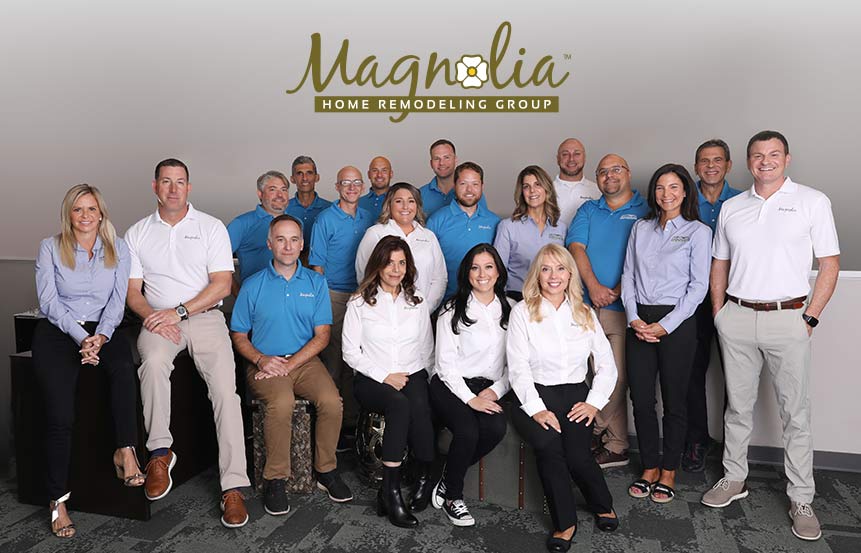 Magnolia Home Remodeling Group specializes in both interior and exterior remodeling, we obtain all necessary permits and all of our work comes with a warranty. Magnolia Home Remodeling Group is fully insured, licensed with The New Jersey Department of Banking and Insurance, registered as a Home Improvement Contractor with The New Jersey Division of Consumer Affairs, and you can learn more about us on Angie's List, Yelp, Better Business Bureau, or from local references we will gladly provide.
Contact Magnolia Today