Magnolia Home Remodeling Group is an NJ Basement Remodeling and NJ Basement Finishing & Renovation Contractor in New Jersey, with a team of basement designers, carpenters and craftsmen offering reasonable prices and exceptional workmanship on all basement remodeling.
We provide a free basement renovation consultation where we review the space you are considering to finish and carefully understand your requirements. We can provide a comprehensive plan through a collaborative effort between the homeowner and our designer/project manager, to ensure a successful and efficient basement project.
Magnolia Home Remodeling Group offers a variety of methods for wall insulation, drywall and paint concepts, lighting and flooring solutions, trim, basement baths, wet bars and basement kitchens. We feel a finished basement can be a continuation or extension of the main living area of the home, with a seamless transition to maximize the use of the new space.
Portfolio Galleries
:
Explore past basement renovation projects completed by our team to see how we can help you realize your home's full potential.
Basement Renovation Contractor in NJ
Even if it's currently a cold concrete space crammed with boxes and junk, the lowest floor of your home probably has loads of potential! Treat it just as you would any of the rooms aboveground, and it might just become the most popular spot in the house—for a lot less cash than adding on. Basements are typically about one third of the entire home's available space, 600 to 900 sq. ft. in the average home- In other words, most basements are underused.
Let Magnolia Home Remodeling Group provide a free Basement Remodeling estimate and learn the ways to transform your basement into a work of art. We also offer 100% Home Improvement financing for basement projects, with low monthly payment plans! Magnolia Home Remodeling Group is family owned and operated with over 30 years experience and we will work hard to earn your business.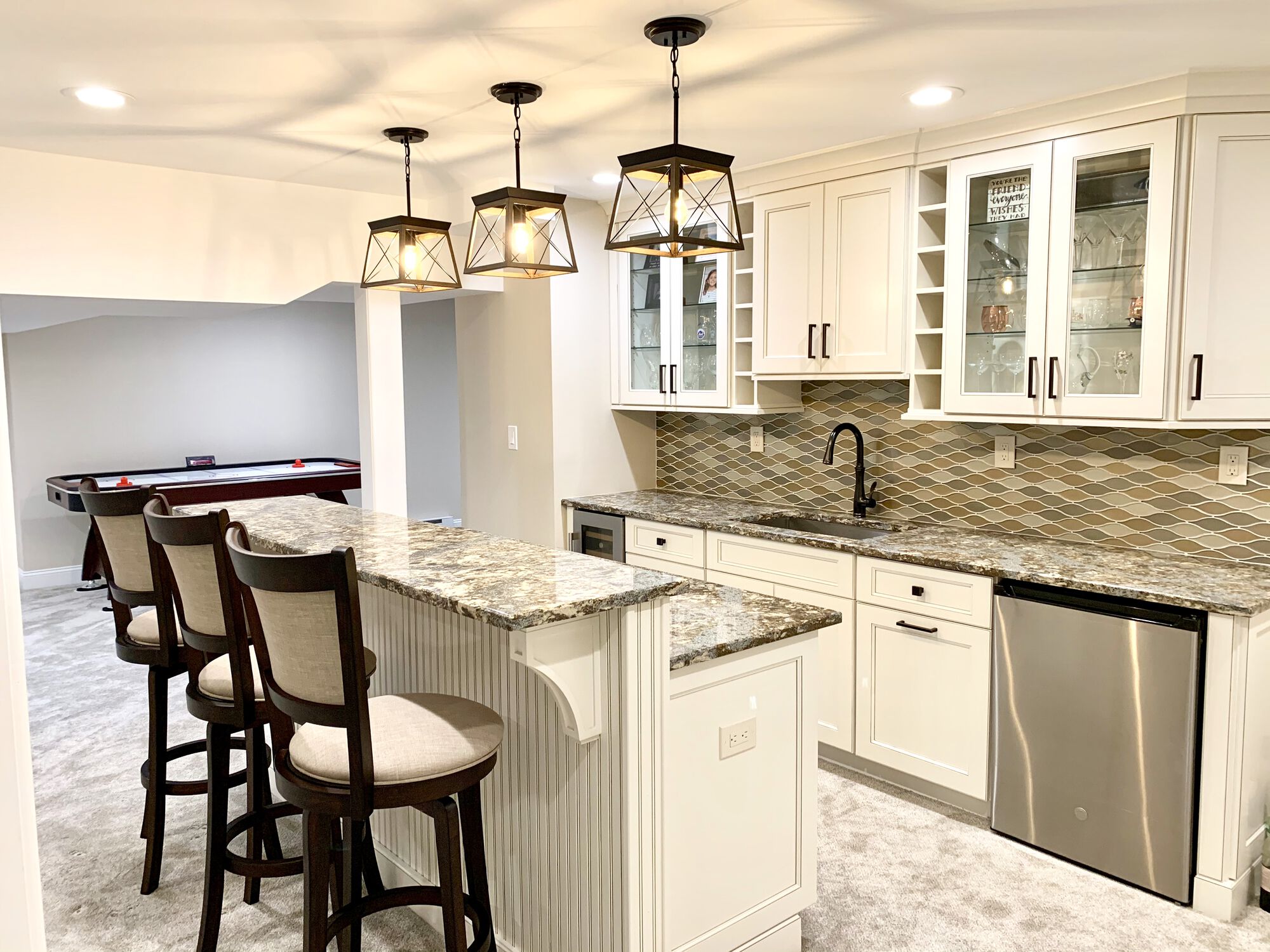 Start Your Home Remodeling Project Today
Magnolia Home Remodeling Group specializes in both interior and exterior remodeling, we obtain all necessary permits and all of our work comes with a warranty. Magnolia Home Remodeling Group is fully insured, licensed with The New Jersey Department of Banking and Insurance, registered as a Home Improvement Contractor with The New Jersey Division of Consumer Affairs, and you can learn more about us on Angie's List, Yelp, Better Business Bureau, or from local references we will gladly provide.
Contact Magnolia Today