Your Trusted NJ Patio and Walkway Contractor
Magnolia Home Remodeling Group is the premier NJ contractor for patios and walkways. You can rely on our team to replace old surfaces, install a new patio or walkway, make repairs, add hardscapes, and more. We are a family-owned business that has built a reputation of quality and trust for over 30 years.
Life is too short to let your backyard go to waste. Let our contractors help build the patio or walkway that you'll love to use every day! Using a variety of materials, including pavers, brick, bluestone, cement, or hardscapes, we'll help you make your ideal backyard retreat a reality. Whether you need hardscapes, pavers, bluestone, or cement, a creative outdoor kitchen area, or a fire pit, we can work together to bring your vision to life.
If you have a patio project that seems overwhelming, meet with our team to make plans and get an estimate on the cost and time involved. To get in touch with us, fill out our free patio and walkway estimate form and a member of our team will schedule a meeting to discuss your project. We additionally offer affordable financing options that can match your budget without breaking the bank!
Portfolio Galleries
:
See for yourself the difference that a new patio or walkway can make in an outdoor space.
Patio New Installations
A patio is a great place to start if your front or backyard is a blank slate ready for your creativity to shine. Patios offer a range of benefits that enhance outdoor living and a property's overall appeal. Patios offer a versatile and enjoyable space that encourages outdoor living, socializing, and relaxation while adding value and beauty to the
property.
Outdoor Entertainment: Patios create a perfect space for hosting gatherings, barbecues, and social events, expanding your living area and encouraging more time spent outdoors.
Relaxation and Recreation: A patio provides a tranquil retreat for relaxation, reading, or enjoying nature, fostering a sense of well-being and stress relief.
Improved Aesthetics: Well-designed patios add beauty and charm to the backyard, enhancing the overall landscape and curb appeal of the property.
Increased Property Value: A thoughtfully designed and well-maintained patio can boost the value of the home, making it more attractive to potential buyers.
Versatility: Patios can be customized with various furnishings, lighting, and décor, allowing homeowners to create a personalized and functional outdoor space.
Connection with Nature: Being in the backyard surrounded by greenery and fresh air fosters a deeper connection with nature and promotes a healthier lifestyle.
Extension of Living Space: A patio extends the usable living space of a home, providing a seamless transition between indoor and outdoor activities.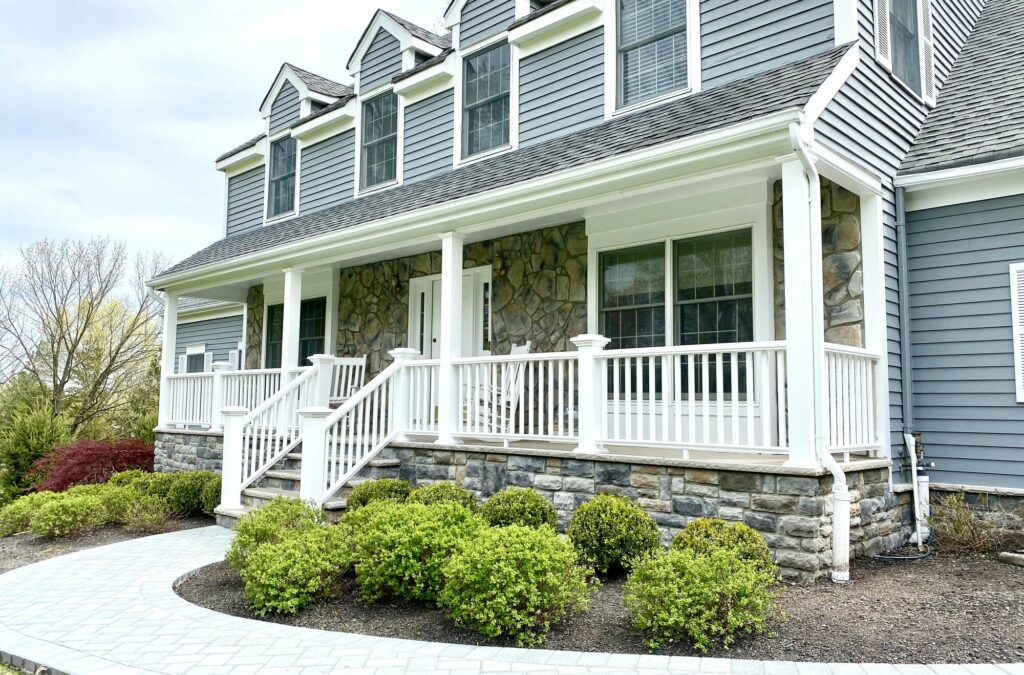 Walkway New Installations
Adding walkways to a home's property can enhance both its functionality and appearance, providing safer navigation, increased curb appeal, and a
more enjoyable outdoor living experience. Adding a new walkway installation to a home's property can provide several practical and aesthetic benefits:
Improved Accessibility: Walkways create clear paths, making it easier for residents and guests to navigate around the property, especially in areas with uneven terrain.
Safety: Walkways help prevent tripping hazards and reduce the risk of accidents by providing stable and designated paths.
Curb Appeal: Well-designed walkways enhance the visual appeal of a property, adding to its overall attractiveness and leaving a positive impression on visitors.
Landscaping Integration: Walkways can be designed to complement the landscaping, adding to the beauty and harmony of the outdoor space.
Preservation of Lawns and Gardens: By providing designated paths, walkways prevent foot traffic from damaging lawns, flower beds, and other delicate landscape features.
Defined Outdoor Spaces: Walkways can create distinct zones within the property, such as connecting a patio to a garden or leading to a seating area, helping to organize and maximize outdoor space.
Increase Property Value: A well-constructed and aesthetically pleasing walkway can enhance the property's overall value, appealing to potential buyers.
Year-Round Use: Walkways allow for easier access to different areas of the property regardless of weather conditions, encouraging outdoor activities throughout the year.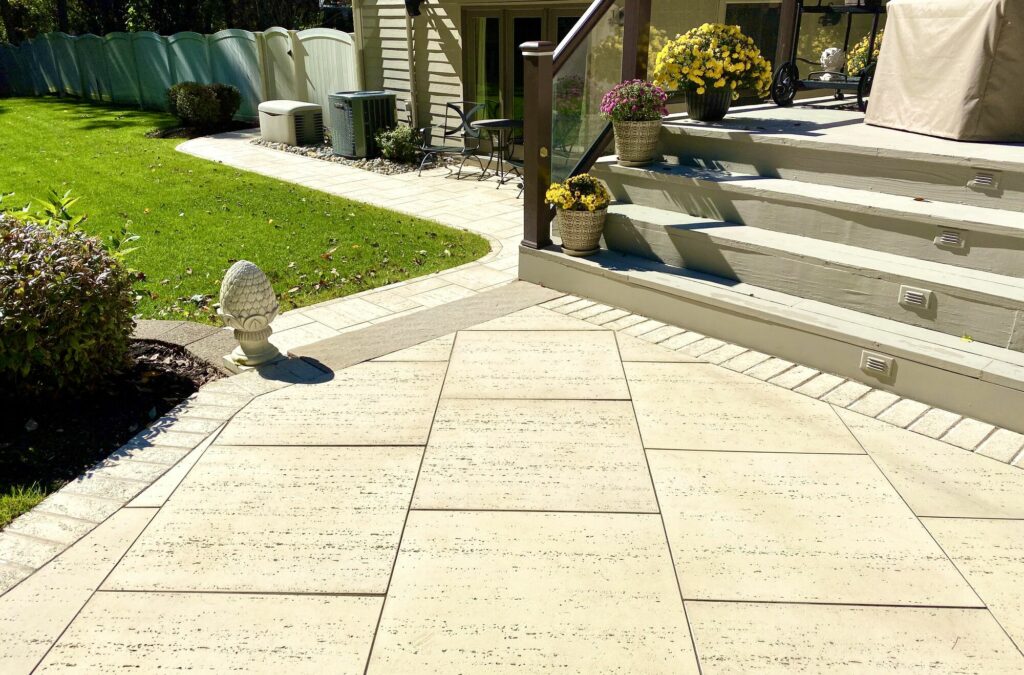 Retaining Walls and Landscaping
Part of landscaping a back or front yard is building retaining walls to enhance the garden areas. You can make a flower bed or vegetable garden look sharp and inviting with the proper retaining walls in place. Picking out the right masonry stone materials for your retaining wall will enhance the project to fit your personality and style.
Another common need for a retaining wall or barrier is around a fire pit in the backyard. If you have little ones, it's best to build a place for the fire pit where it's out of reach from children. You can liven up your fire pit area with a stylish stone that makes your backyard retreat unique.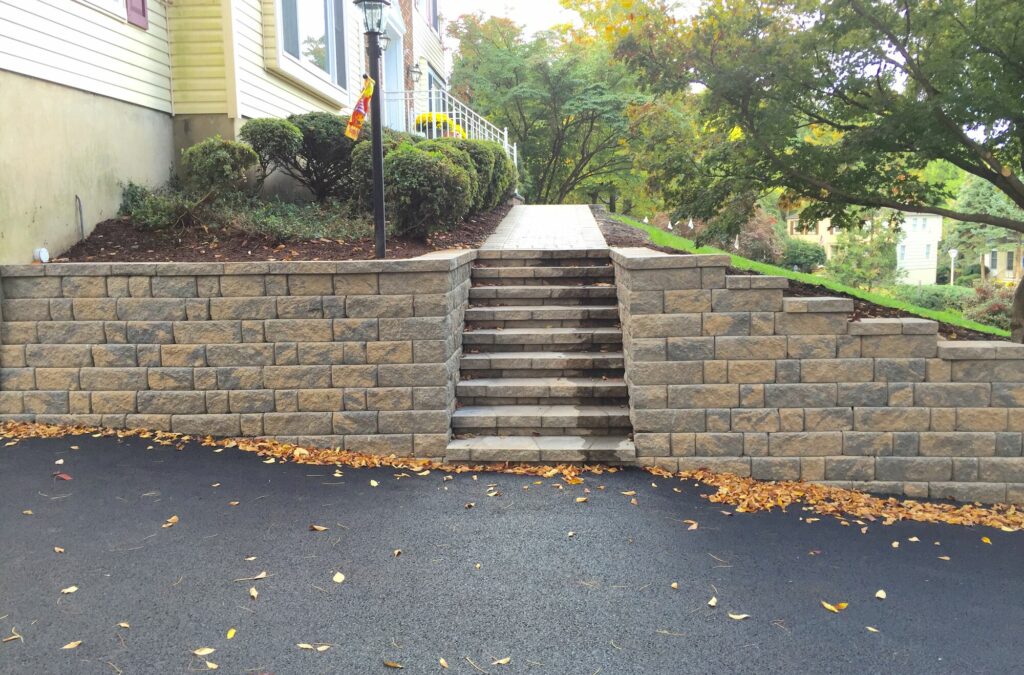 Start Your Home Remodeling Project Today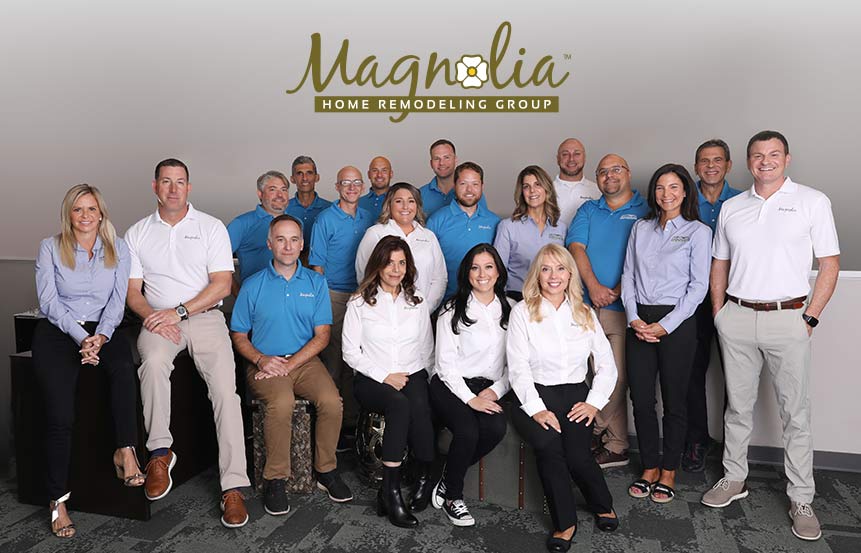 Magnolia Home Remodeling Group specializes in both interior and exterior remodeling. We handle all necessary permits and all of our work comes with a warranty, so you can rest assured your home is in good hands.
Magnolia Home Remodeling Group is fully insured, licensed with The New Jersey Department of Banking and Insurance and registered as a Home Improvement Contractor with The New Jersey Division of Consumer Affairs. Learn more about us on Angie's List, Yelp, Better Business Bureau or from local references we're happy to provide.
Contact Magnolia Today