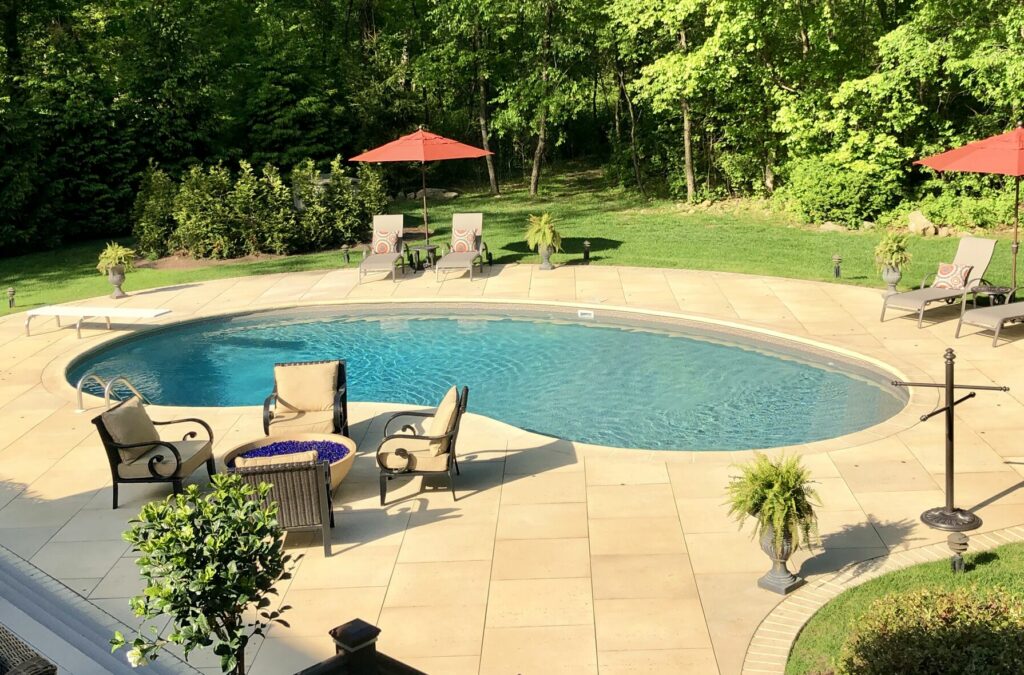 NJ Patio and Walkway Contractor
Using a variety of materials, including pavers, brick, bluestone, cement, or hardscapes, we'll help you make your ideal backyard retreat a reality.
Magnolia Home Remodeling Group is the premier NJ contractor for patios and walkways. You can rely on our team to replace old surfaces, new patio or walkway installation, repair, hardscapes, and more. Life is too short to let your backyard go to waste. Let our contractors help build the patio or walkway that you admire and utilize every day.
Magnolia Home Remodeling is a family-owned business that has built a reputation of quality and trust for over 30 years. Whether you need hardscapes, pavers, bluestone or cement, a creative outdoor kitchen area, or a fire pit installed, we can work together to bring your visions to life. 
If you have a patio project that seems overwhelming, meet with our team to make plans and receive estimates on the cost and time it will take. Your backyard is a huge part of your home that often goes unused because it is not inviting. Take action today to refresh your outdoor space and make it a place the family wants to gather.
Portfolio Galleries
:
See for yourself the difference that a new patio or walkway can make in an outdoor space.
Patio and Walkway New Installation
If your backyard is a blank slate ready for your creativity to shine, a patio is a great place to start. You can use pavers, brick, bluestone or cement and hardscapes that lead to a fire pit area, or an outdoor kitchen area with a grill.
In the front yard, you can install a new walkway leading to the front door or circling your home to the backyard. With a group of expert patio contractors, your imagination can come to life through all of your paving opportunities. Any ideas are welcome, and each project is customizable to your needs.
As you decide on new installations of patios or walkways in your outdoor space, consulting our expert team can help you with your ideas. With over 30 years in the business, we've seen it all and will be able to share our knowledge on the most successful designs and products over the years.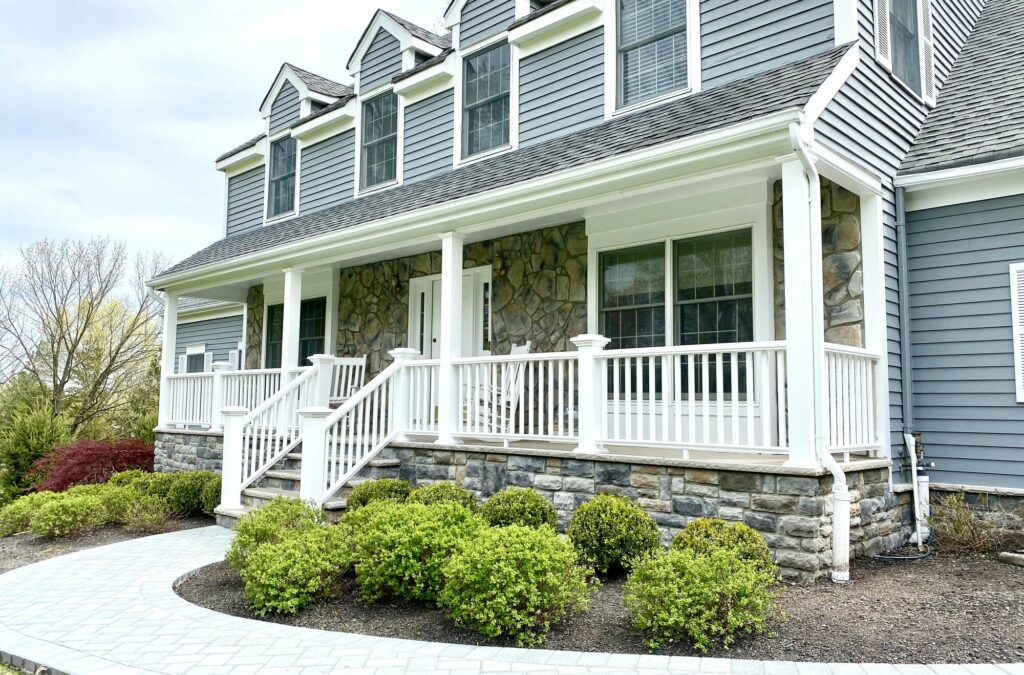 Retaining Walls and Landscaping
Part of landscaping a back or front yard is building retaining walls to enhance the garden areas. You can make a flower bed or vegetable garden look sharp and inviting with the proper retaining walls in place. Picking out the right masonry stone materials for your retaining wall will enhance the project to fit your personality and style.
Another common need for a retaining wall or barrier is around a fire pit in the backyard. If you have little ones, it's best to build a place for the fire pit where it's out of reach from children. You can liven up your fire pit area with a stylish stone that makes your backyard retreat unique.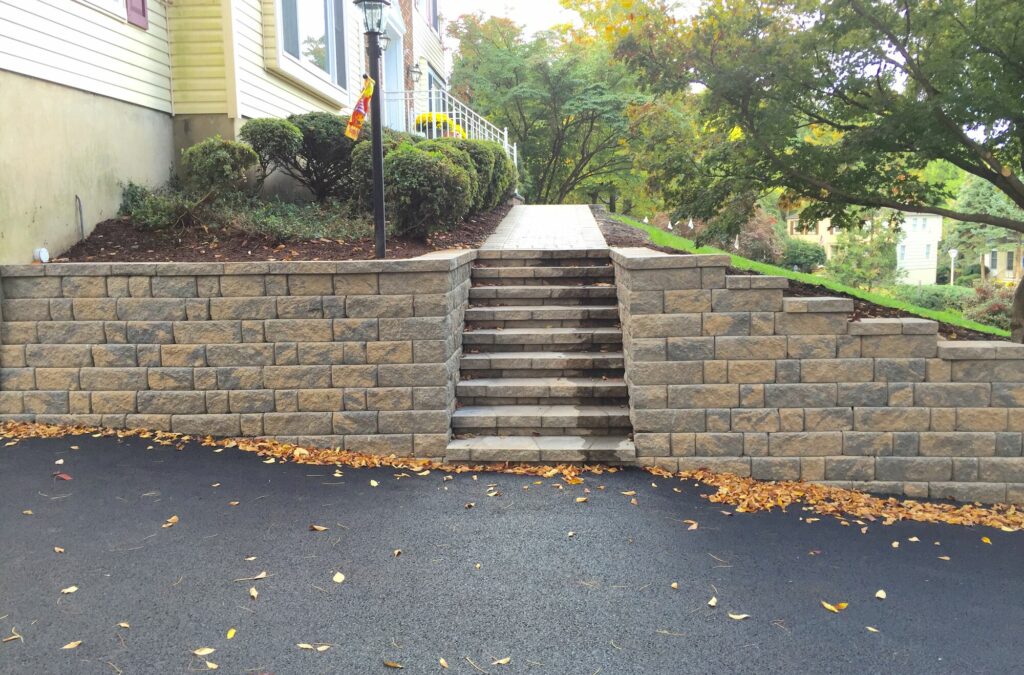 Start Your Home Remodeling Project Today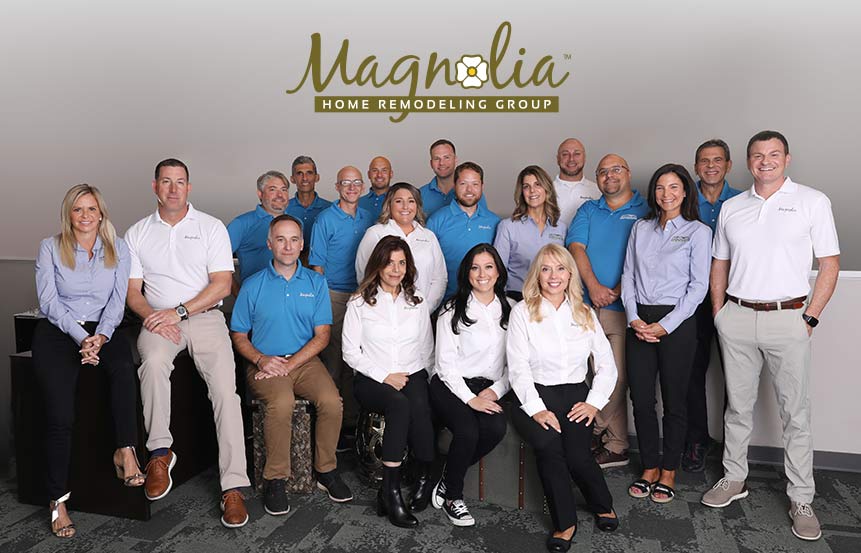 Magnolia Home Remodeling Group specializes in both interior and exterior remodeling, we obtain all necessary permits and all of our work comes with a warranty. Magnolia Home Remodeling Group is fully insured, licensed with The New Jersey Department of Banking and Insurance, registered as a Home Improvement Contractor with The New Jersey Division of Consumer Affairs, and you can learn more about us on Angie's List, Yelp, Better Business Bureau, or from local references we will gladly provide.
Contact Magnolia Today