New Jersey's Trusted James Hardie Siding Contractor
Transforming your New Jersey home with James Hardie siding is a decision that goes beyond enhancing its curb appeal; it's an investment in long-lasting beauty and protection. James Hardie siding offers unmatched durability, design versatility, low maintenance, and added protection against fire, pests, and rot. It's the ideal choice for homeowners looking to enhance their property's beauty and longevity.
At Magnolia Home Remodeling Group, we understand that the Garden State's homes deserve the very best. We are the partner you can trust to make your James Hardie siding project a resounding success. With over 30 years of experience, our siding installation experts stand by every project, ensuring you end up with the home exterior you imagined!
Contact Magnolia today for a free estimate and explore our trusted financing options for your siding project. Your dream home is within reach!
Related Services
:
Find the Perfect Siding for Your New Jersey Home
Portfolio Galleries
:
Explore Examples of These Products in Action, Including Colors & Styles Exclusive to James Hardie Siding Products.
Magnolia: James Hardie Siding Repair and Replacement Professionals
When it comes to siding your home, it's important to choose a contractor who is experienced and qualified to install the best products on the market. That's why Magnolia Home Remodeling Group is New Jersey's preferred siding contractor for James Hardie siding.
Here are just a few of the reasons why you should choose Magnolia Home Remodeling Group for your James Hardie siding project:
Experience and Expertise: Magnolia Home Remodeling Group has been installing James Hardie siding for decades. Our team of experienced installers knows how to install James Hardie siding correctly and to the highest standards.
Product Selection: We offer a wide selection of James Hardie siding products to choose from, so you can find the perfect look for your home. We also carry a variety of accessories, such as trim and gutters, to complete your project.
Customer Service: Magnolia Home Remodeling Group is committed to providing our customers with the best possible experience. We work with you every step of the way, from choosing the right siding products to ensuring that your project is completed on time and to your satisfaction.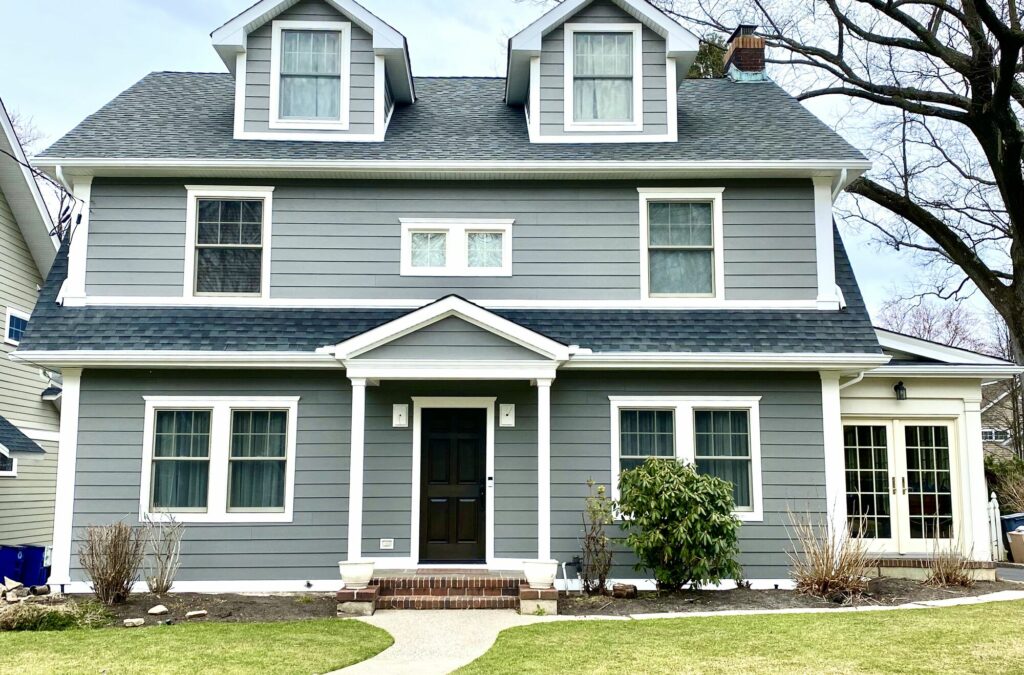 James Hardie Siding Types and Styles Make a Statement of Quality, Style, and Lasting Value
James Hardie siding presents a world of options to suit your aesthetic preferences and practical needs. With an array of siding types available, you can select the perfect fit for your home. James Hardie also offers a wide variety of styles. From the rich, pre-finished ColorPlus Technology options, showcasing deep, long-lasting hues, to PrimePlus, which allows you to paint your vision from scratch, your home can be as unique as you are. The versatility and quality of James Hardie siding types and styles provide endless opportunities to create a lasting impression.
James Hardie siding not only offers an extensive selection of types and styles but also ensures outstanding performance. With exceptional durability, this siding is engineered to withstand the most challenging environmental conditions. It's not susceptible to rot or pest damage, making it a long-term investment in your home's protection.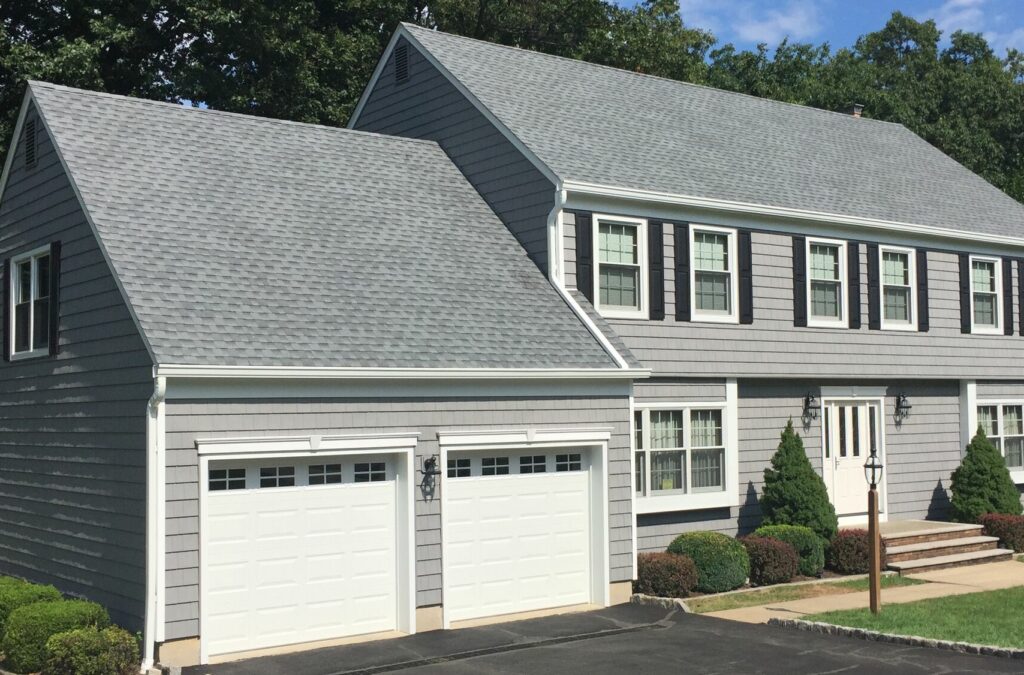 James Hardie Siding Shingles: Timeless Elegance and Durability
James Hardie siding shingles provide a classic and charming look that adds timeless elegance to any home's exterior. These shingles are designed to replicate the authentic beauty of traditional cedar shingles while offering unparalleled durability. The distinctive texture of HardieShingle siding captures the rustic appeal of natural wood, making it an ideal choice for homeowners who appreciate the aesthetics of a traditional New England or coastal look.
One of the standout features of James Hardie siding shingles is their resilience. Unlike real wood shingles, HardieShingle siding resists cracking, rot, and pest infestations. It can endure the toughest weather conditions without warping or deteriorating. This durability means your home can maintain its charming appearance without the need for frequent maintenance, saving you time and money in the long run. James Hardie siding shingles are available in various styles and can be customized to suit your specific design preferences, making them a versatile and aesthetically pleasing option for homeowners who want their homes to stand out with elegance and endurance.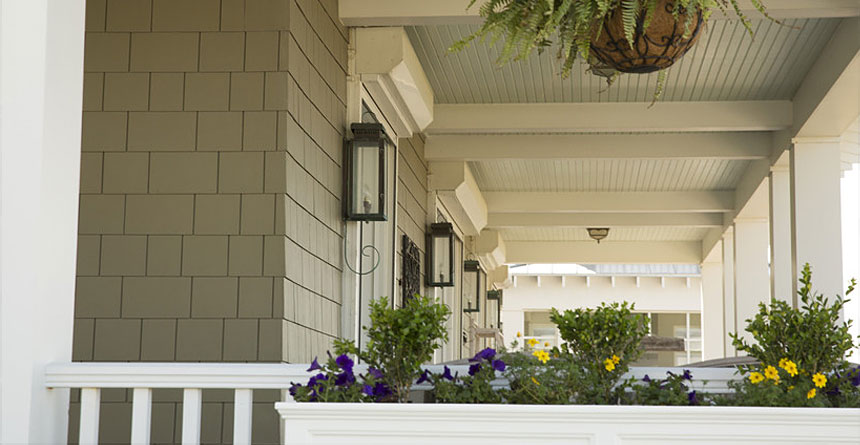 James Hardie Siding Panels Provide Modern Versatility and Durability
James Hardie siding panels represent a modern and versatile choice for homeowners seeking an updated, sleek look for their exteriors. These panels offer a crisp and clean appearance that works well with contemporary and minimalist architectural styles. HardiePanel Vertical Siding, in particular, is designed to create a striking vertical lines effect that can make your home stand out.
Beyond its aesthetic appeal, the durability of James Hardie siding panels is a standout feature. These panels are engineered to endure the harshest elements, from extreme weather conditions to potential pest infestations. Unlike some traditional siding materials, HardiePanel Vertical Siding doesn't warp, crack, or rot, ensuring that your home maintains its modern charm for years to come with minimal maintenance. The versatility of James Hardie siding panels also allows homeowners to explore various color options and finishes, providing creative freedom to match their unique design preferences. Whether you desire a contemporary and sophisticated appearance or a timeless, versatile look, James Hardie Siding Panels deliver the best of both worlds—modern style and long-lasting quality.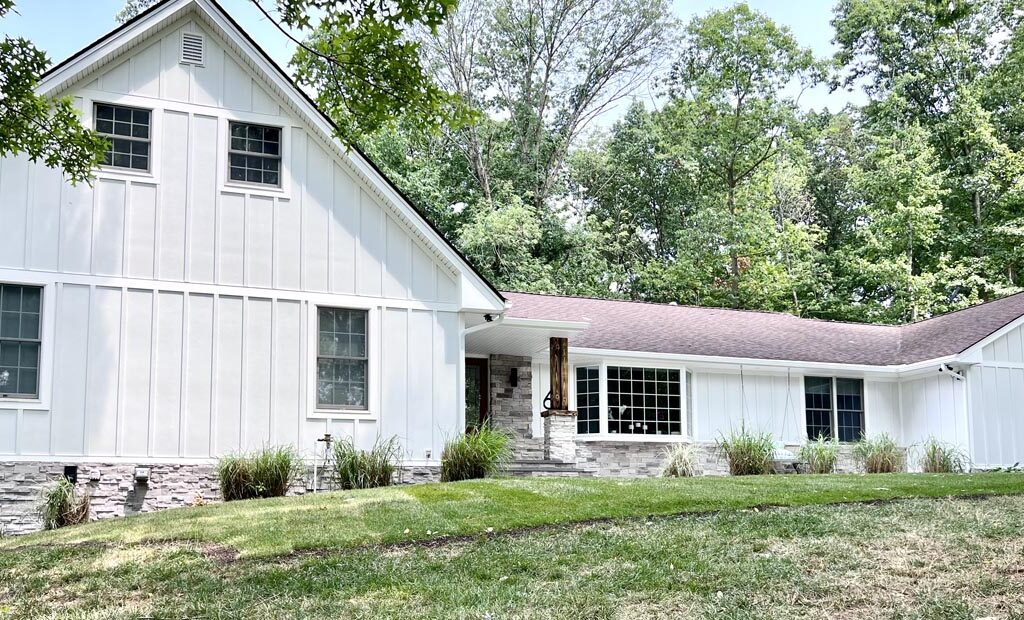 Gain Timeless Charm and Unrivaled Durability With James Hardie Lap Siding
James Hardie Lap Siding, also known as HardiePlank, is an enduring favorite among homeowners seeking a classic, timeless look for their homes. This type of siding emulates the appearance of traditional wood lap siding but with the added benefits of exceptional durability and low maintenance. The horizontal lines of HardiePlank create a warm and inviting facade, making it a popular choice for those who appreciate the aesthetics of a traditional American home.
The standout feature of James Hardie Lap Siding is its unmatched durability. Unlike real wood siding, HardiePlank resists warping, cracking, and damage from pests, ensuring your home's exterior retains its beauty even in the face of the harshest weather conditions. This siding option is also backed by James Hardie's industry-leading warranties, providing homeowners with peace of mind and long-term value. Additionally, HardiePlank is available in a wide range of colors and finishes, offering homeowners the creative freedom to customize their homes to their unique design preferences. James Hardie Lap Siding combines timeless charm with the longevity and protection that homeowners seek in their investment, making it a premier choice for those looking to enhance their home's curb appeal and resilience.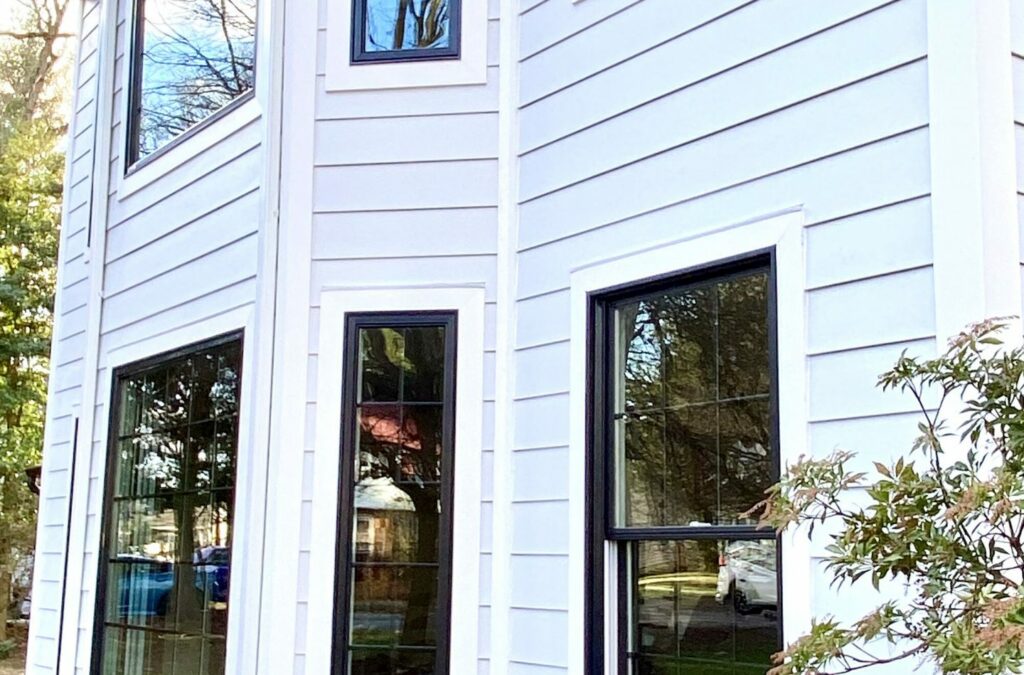 Start Your Home Remodeling Project Today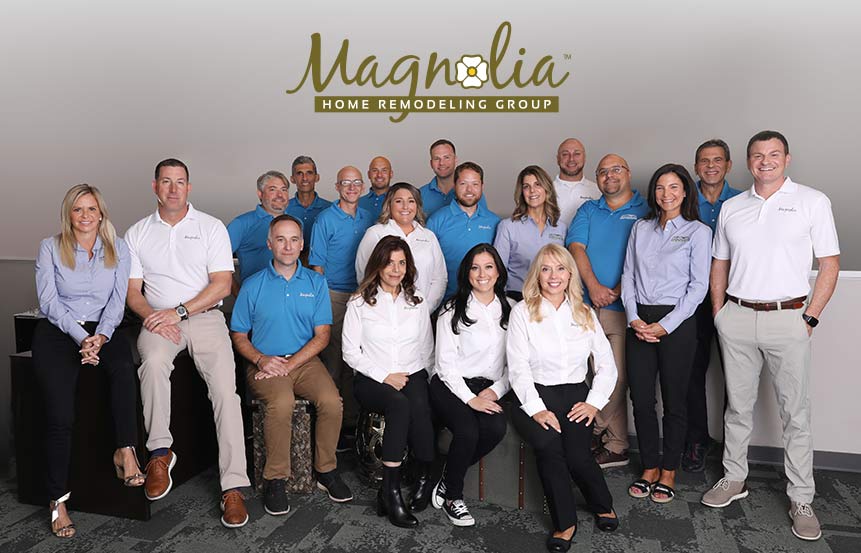 Magnolia Home Remodeling Group specializes in both interior and exterior remodeling. We handle all necessary permits and all of our work comes with a warranty, so you can rest assured your home is in good hands.
Magnolia Home Remodeling Group is fully insured, licensed with The New Jersey Department of Banking and Insurance and registered as a Home Improvement Contractor with The New Jersey Division of Consumer Affairs. Learn more about us on Angie's List, Yelp, Better Business Bureau or from local references we're happy to provide.
Contact Magnolia Today