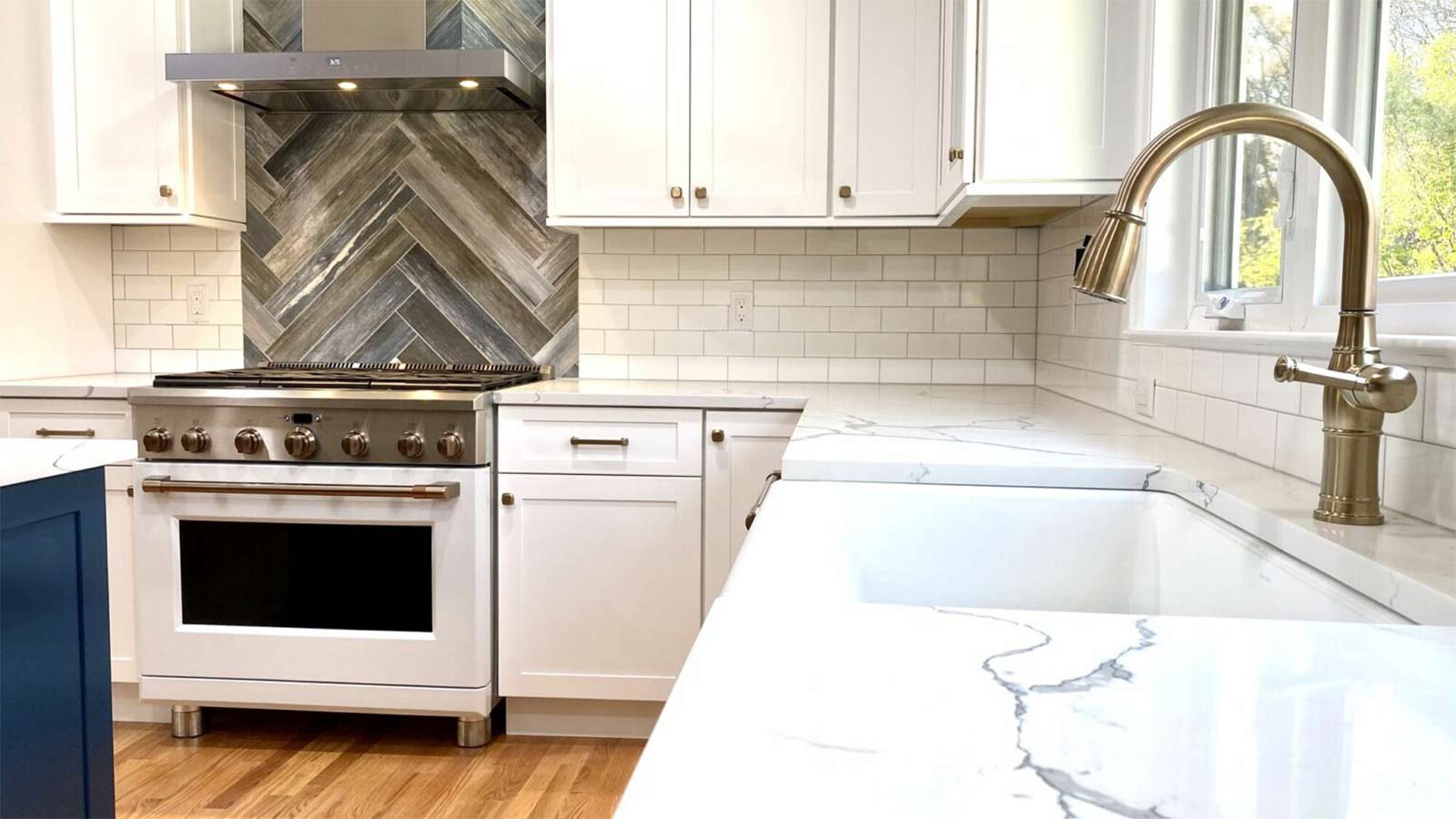 Many homeowners recognize the household names of Moen, Delta, and Kohler, but do you know which of these fixtures in the plumbing industry is the best fit for your home? Each iconic brand has an impressive history of creating innovative, quality bathroom and kitchen fixtures, but deciding which brand you should choose requires a little more information.
Get to Know Moen, Delta, and Kohler
Moen faucets are well-known for their innovative design and beauty, and they stand the test of time thanks to their lifetime guarantee. This brand's products are perfectly engineered to balance water pressure seamlessly and set the industry standard for both enduring quality and aesthetic appeal.
Kohler is another renowned name in the faucet and fixture industry, known for its trustworthiness among contractors due to the quality of their products and generous warranties. Whether you're looking for sustainable kitchen products or bath fixtures, Kohler offers a comprehensive range of furnishings to meet your needs for kitchen or bathroom remodeling projects and has since 1873.
Founded in 1954 in Greensburg, Indiana, Delta Faucet Company boasts cutting-edge engineering and technology facilities and an award-winning product design team. As a leader in faucet innovation for over 50 years, Delta prioritizes durability, with their faucets undergoing rigorous testing before leaving the factory. They also offer comprehensive warranties and options for replacement parts, ensuring customer confidence in their products.
Quality and Durability
Moen, Delta, and Kohler are all reputable brands with impressive reputations for quality and durability in the plumbing industry. Moen is renowned for its durable, metal-constructed products that promise long lifespans. Delta emphasizes innovation, offering features like touch and motion-sensing faucets to enhance convenience. Kohler stands out for its commitment to quality and craftsmanship, utilizing premium materials and innovative technologies to create stylish and reliable fixtures.
Design and Style
Elegant fixtures can be found at all three of these brands. With so many options, you're sure to find one that will work perfectly with your home's design. Moen provides a diverse selection of faucet styles and finishes, from traditional to contemporary, and is known for their functional and aesthetically pleasing designs. Delta excels in modern, sleek faucet designs, offering a wide array of finishes and styles to suit various kitchen and bathroom aesthetics. Finally, Kohler is recognized for its elegant and timeless fixture designs, with a comprehensive range that accommodates both classic and contemporary preferences.
Innovation and Technology
Moen, Delta, and Kohler each bring unique technological advancements to their plumbing fixtures. Moen stands out with innovations like MotionSense technology and Power Clean spray technology, enhancing user convenience and efficiency. Delta offers user-friendly Touch2O technology for hands-free faucet operation, as well as a range of smart and voice-activated features under the VoiceIQ banner. Kohler, on the other hand, leads the charge in integrating smart home technology into plumbing fixtures through their Konnect platform, which includes voice-activated and app-controlled features. All of Kohler's innovations fall under their comprehensive Smart Home Products product category, which offers various options to meet different preferences and needs.
Price Range
When it comes to pricing, these brands offer options for a range of budgets. Moen faucets are typically placed in the mid to high price range, with variations in price depending on the specific model and features. Delta, on the other hand, provides a diverse pricing spectrum, catering to both budget-conscious consumers and those seeking high-end models with advanced features. Kohler's products tend to occupy the mid to high price range as well, with a strong emphasis on premium quality and innovative design, making them a great choice for those wanting to invest in top-notch fixtures.
Warranty
All three brands, Moen, Delta, and Kohler, stand behind the quality and longevity of their products by offering limited lifetime warranties on their fixtures. Moen's commitment to durability is evident through their warranty, as is Delta's dedication to quality. Similarly, Kohler ensures customer satisfaction by providing a limited lifetime warranty on their fixtures, giving customers peace of mind regarding the longevity and performance of their purchases.
Ready to Choose New Bathroom or Kitchen Fixtures for Your Kitchen or Bathroom Remodeling Project?
If you're still unsure about what brand is the best fit for you, or if you have questions about refreshing your home with new bathroom or kitchen fixtures, our team is here to help you find answers! Whether you are looking to revitalize your kitchen or create a luxurious bathroom remodel, the professionals at Magnolia are here to help.
Reach out to our team of experts here at Magnolia Home Remodeling Group to schedule a no-obligation consultation for your home improvement projects, or give us a call at (855) 624-6655. We would be happy to answer your questions, help you secure any financing you may require, and help you choose the ideal features for you.