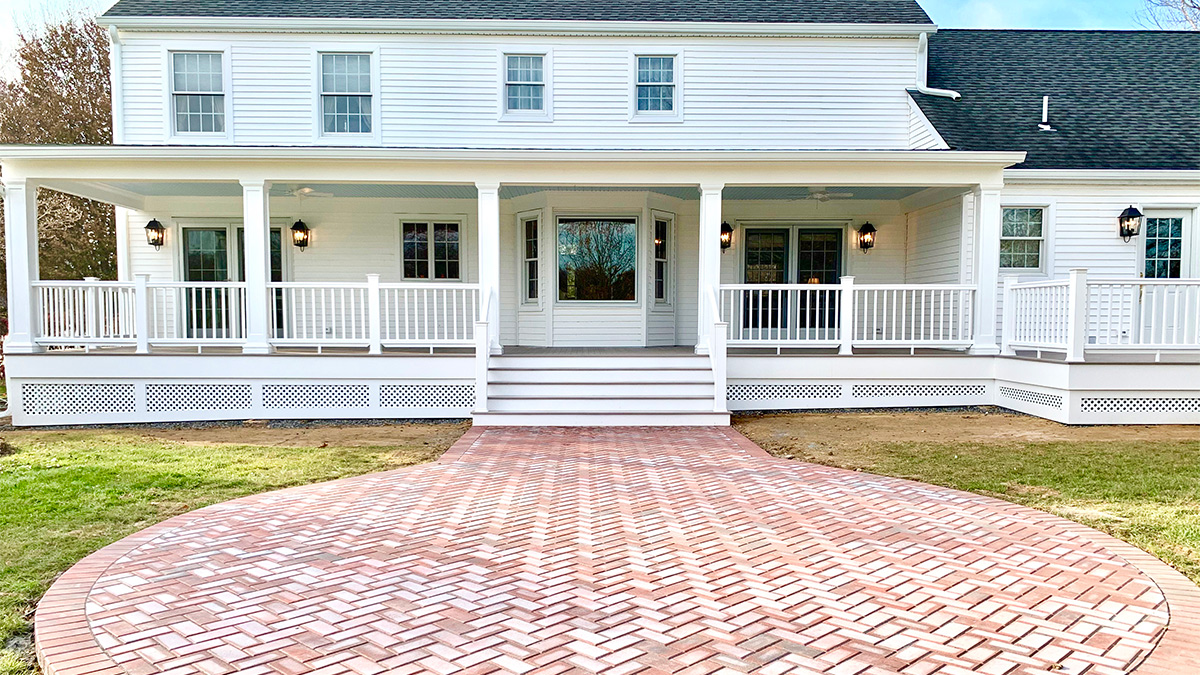 Spring has sprung here in New Jersey, and with the promise of nice weather on the horizon, many homeowners are looking to create a comfortable outdoor space to enjoy during the warmer months. Sunrooms, porches, and patios are all popular options for outdoor living spaces, but they offer different advantages depending on your needs.
Options for Adding Outdoor Living Space to Your Home
---
The Sunroom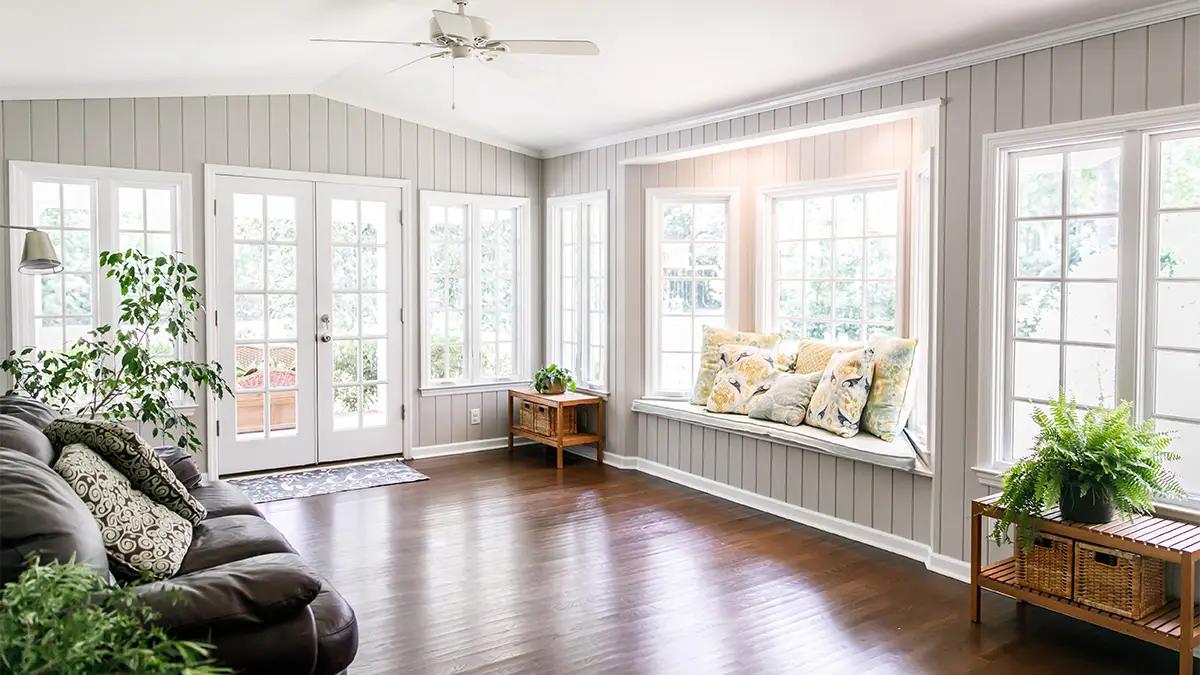 Sunrooms, also known as multi-season rooms or solariums, are indoor rooms with multiple windows to maximize natural light and showcase views of the outdoors. Sunrooms can be built atop an existing patio to serve as an extension of your home. They are a popular home addition because they can increase your house's value and provide homeowners with an additional multi-purpose living space.
The Screened Porch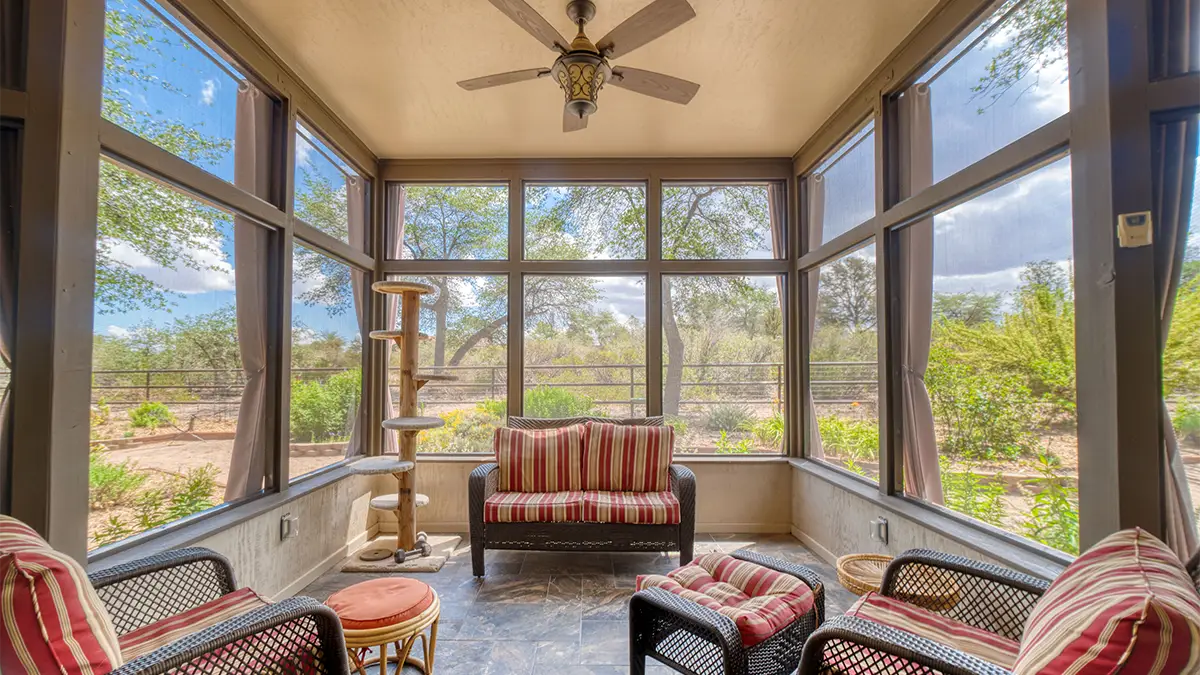 Screened porches are popular for the added protection their screens provide from the elements, insects, and wildlife and are often used for outdoor living rooms and dining rooms. Thanks to the additional barrier between these spaces and the outdoors, screened porches often include the accommodations required for lighting, fans, and even heating and TVs.
The Open Covered Porch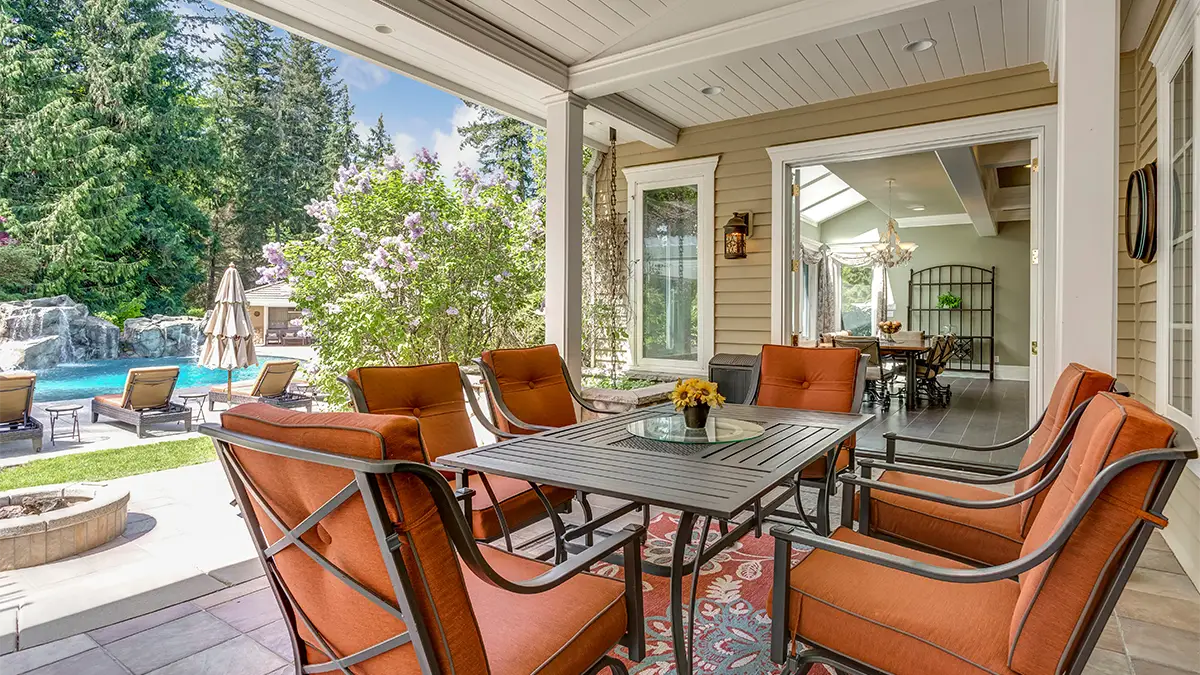 An open porch gives you more design flexibility than other porch options and can even be built in different shapes, including gazebo-style designs. Decorative columns are a popular choice for open-covered porches and add a beautiful, stylish element to your porch. Plus, open porch designs give you the same amount of sun protection that enclosed porches provide, with the added bonus of more airflow.
The Pavilions or Covered Patios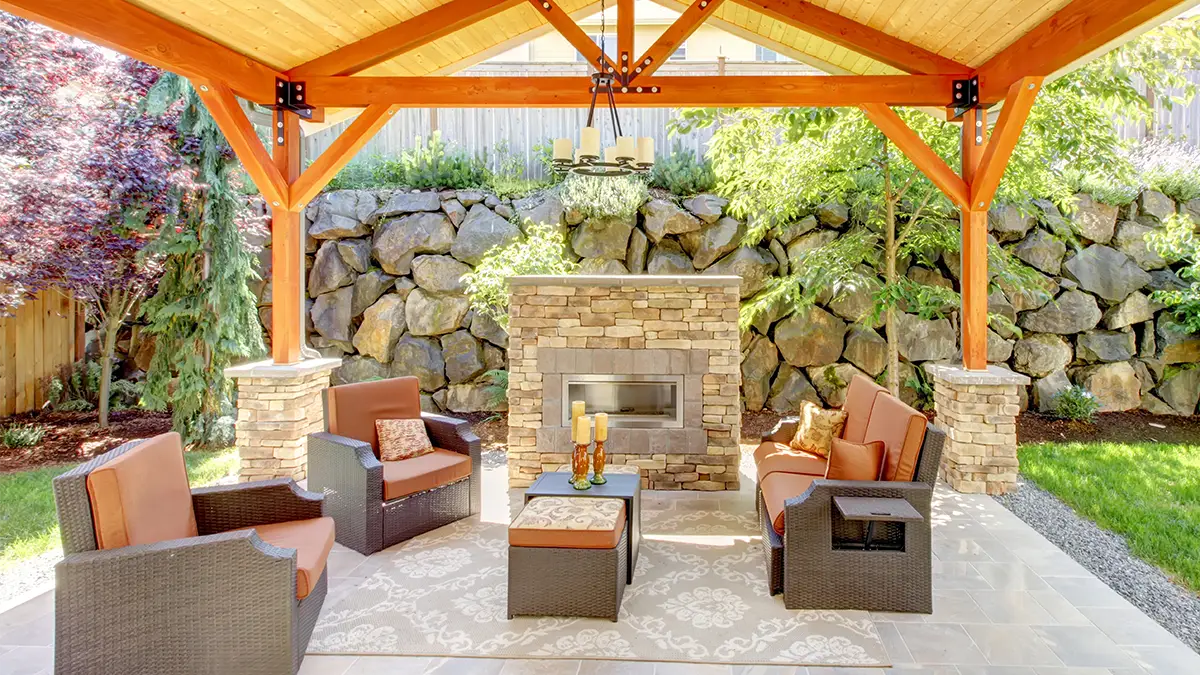 Typically designed to cover large patios or seating areas, pavilions are structures with entirely open sides and a solid roof supported by four to six posts. Many people use the terms pavilion and pergola interchangeably, but pavilions always feature a wholly closed roof, while pergola roofs are comprised of open slats. The term patio cover is often confused with pavilions and pergolas as well, but patio covers are attached to the home and are not freestanding structures.
The Front Porch or Portico
Your front porch is more than just an entryway. It's your home's first impression and can even serve as a whole room! The primary purpose of many front porches and porticos is to provide shelter for you and your doorway from the elements as you enter and exit your home and to add a stylish focal point to your home. Front porches give you additional living area on the face of your home, while porticos typically don't provide enough space for seating and only shield your doorway from inclement weather.
Additional Ideas for Improving Your Porch
Improving your porch is as easy as adding a few special touches like decor, lighting, landscaping, entertainment, and greenery. It's a great way to enhance your home's curb appeal and create a welcoming outdoor space! To start, consider adding decorative touches such as a colorful doormat, outdoor pillows, or a small table with plants.
Lighting can also play a significant role in setting the mood for your outdoor space, so consider installing lighting fixtures like string lights or lanterns to add a little extra ambiance. LED lighting is a popular choice these days for both maintenance and its energy-saving capabilities. Installing skylights can also help lighten a dark space with a more natural lighting option during the morning and afternoon hours.
For entertainment, setting up a cozy seating area with comfortable chairs and a small table for outdoor dining or games will make you want to spend even more time on your porch. Add in features like outdoor TVs and speaker entertainment systems, and you can turn your porch or patio into another living space for movie nights or sporting events! Other features, such as heaters, can extend the amount of time through the year for entertainment, keeping you and your guests warm through the early spring and late fall.
Lastly, adding landscaping and greenery can create a calming and relaxing atmosphere through options such as potted plants, an herb garden, or even hanging greenery. By combining these elements, you can transform your porch into a welcoming and enjoyable outdoor living space.
Finally, the choice of materials is an important consideration when creating the perfect porch or patio getaway. For flooring, using high-quality wood or composite boards (such as TimberTech from the Azek) will ensure your space lasts for a long while and maintains its beautiful look. Roofing is another consideration, as this part of the structure is a major factor in keeping your space safe from the elements and reducing long-term maintenance. Brands such as GAF, IKO, Owens-Corning, and Certainteed have a strong reputation for the ease of maintaining your roof and being an important factor in sustaining the value of your home.
Create Your Outdoor Living Space Oasis with a New Porch or Patio
Whether you are looking to add extra living space to your home or create an outdoor oasis, we're here to help you make the best decision for your family and your home. Contact us to schedule a no-obligation consultation for your porch or patio project, and we'll be happy to answer your questions and help you choose the ideal outdoor improvements for your home. Magnolia Home Remodeling also can provide affordable financing options to bring your dream porch or patio to life!