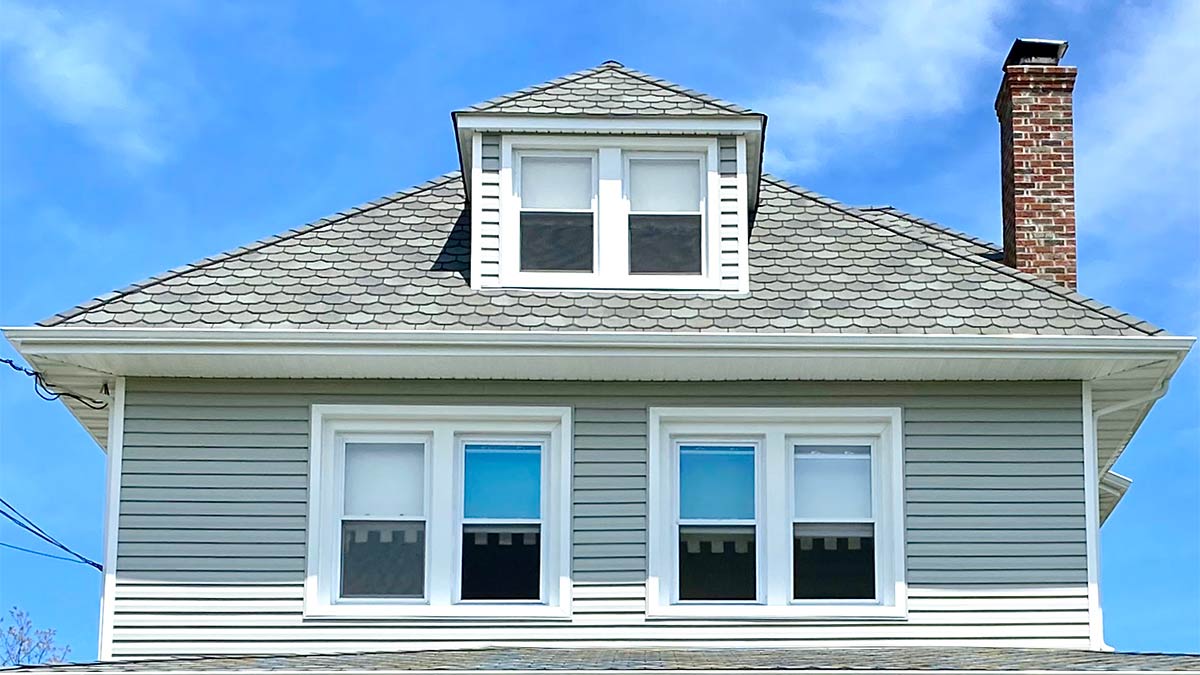 If you've noticed signs of wear and tear on your roof that are getting worse or have a suspected leak after a major storm, it's important to take action and call a roofing contractor. Although roof damage can be fixed if it's caught early, when left alone it can lead to significant problems for your roof and your home. To avoid major issues down the road, it's essential to keep your roof in good condition.
Why Roofing Is Critical to Your Home
First and foremost, your roof is one of the first lines of defense for you and your family. It keeps you dry and protected from rain, snow, and other extreme weather conditions that can cause serious damage to your home. Your roof is also a primary source of insulation in both hot and cold months, and a well-maintained roof helps keep your home warm in the winter and cool in the summer.
Many people don't know that your roof is also a vital piece that helps to keep the structure of each building sound. If your home's roof is not maintained or is damaged, this compromises everything from the structural beams to the foundation, with water damage, wind, or even gaps in your roofing allowing entry to pests like termites and wasps. Finally, not only is a well-cared-for roof important to the overall curb appeal of your home, but it's also a major factor in your property's value and may even be a reason for a sale not to go through.
What Are the Signs That My Roof Needs to Be Replaced?
You're likely not up on your roof frequently, so it's one of the easiest areas of your home to forget about maintaining, and many of the signs of damage to your roof may not be obvious from a distance. Loose, cracked, or damaged shingles can be an indicator of wind damage, and, depending on the severity of the damage, there may be many affected shingles or just a few. Missing shingles can sometimes be easy to spot, depending on the placement of the missing pieces, but loose or cracked shingles can blend into your roof without close examination. A sagging roof can also be challenging to detect unless you're up on your roof, and may indicate a structural issue with your roof's support beams.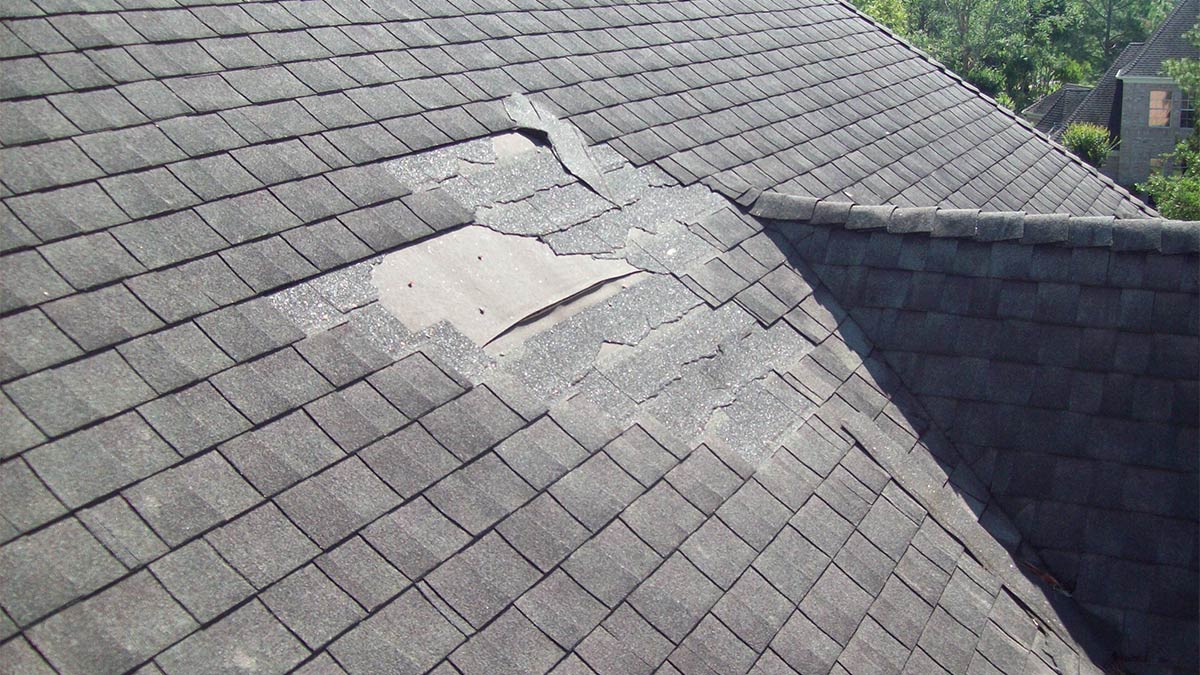 Other signs that your roof may need to be replaced include mold, rot, and moss on your shingles, all of which are clear signs that your roofing materials have reached the end of their life span. Discoloration, holes, or dark spots are another sign that your shingles are losing their integrity. Sometimes this can be obvious in large areas, but often it starts small and is easily overlooked. Finally, signs of water damage or leaking in the interior of your home are a clear sign that something is wrong, and it's important to note that water can travel quite a distance from the place it's leaking in from, so it may be hard to detect the exact source without expert help.
How Often Should I Replace My Roof?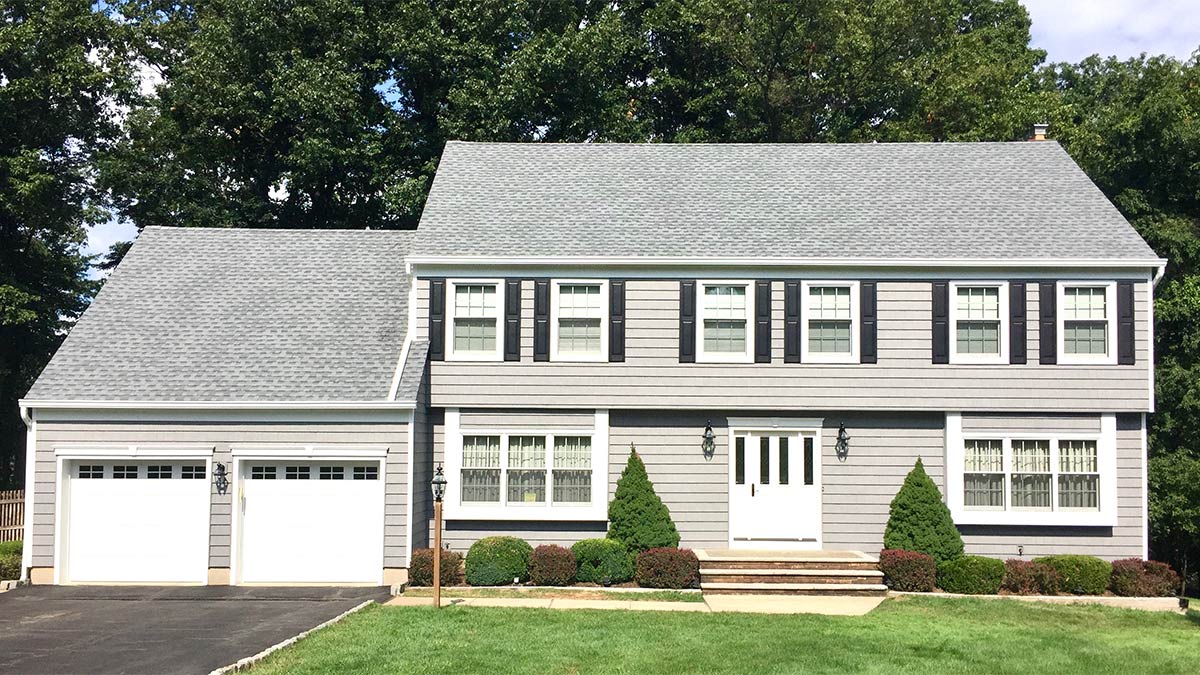 The timing of when your roof needs to be replaced depends on the type of roof, where your home is situated, and the weather conditions specific to your area. Homes with a lot of sun may warp and peel due to heat while homes surrounded by trees may suffer damage caused by falling debris. It's also important to consider that if there have been severe weather conditions recently, there may be more damage than you would expect.
Different types of roofs have varying expected life spans, including:
Composite shingles are made of a variety of materials, including fiberglass, asphalt, or recycled paper. Generally, their life span falls in the 12–20-year range.
Asphalt shingles are primarily made of asphalt and petroleum products, sand, or gravel. Their life span typically ranges from 15–20 years.
Wood shingles are moderately durable, depending on the type of wood they were sourced from, and can last 20–25 years.
Rubber roofing materials are quite durable, as they are typically made from a combination of rubber and polymers and can last 30–50 years.
Metal roofs are incredibly durable, even though they aren't often found in homes because their insulation properties aren't as significant as other types of roof. The typical life span of a metal roof is 50–75 years.
Because roofs are easy to forget about, it's important to have your roof inspected by a professional frequently, between twice a year to every other year, depending on what type of roof you have. This helps you stay informed on how your roof is doing and catch minor issues before they turn into major problems.
Discuss Your Options for Roof Replacement With Our Team
If you're considering replacing your roof or want to assess the condition of your current roof, Magnolia Home Remodeling is available to answer any questions you may have. We have a variety of financing options available to suit any budget to keep your roof safe, well-maintained, and secure.
Our team of professional, reliable roofing contractors proudly serve Northern and Central New Jersey, and if you're ready to get in touch, we're here to help! Request a free estimate via this form or reach out to our team today.