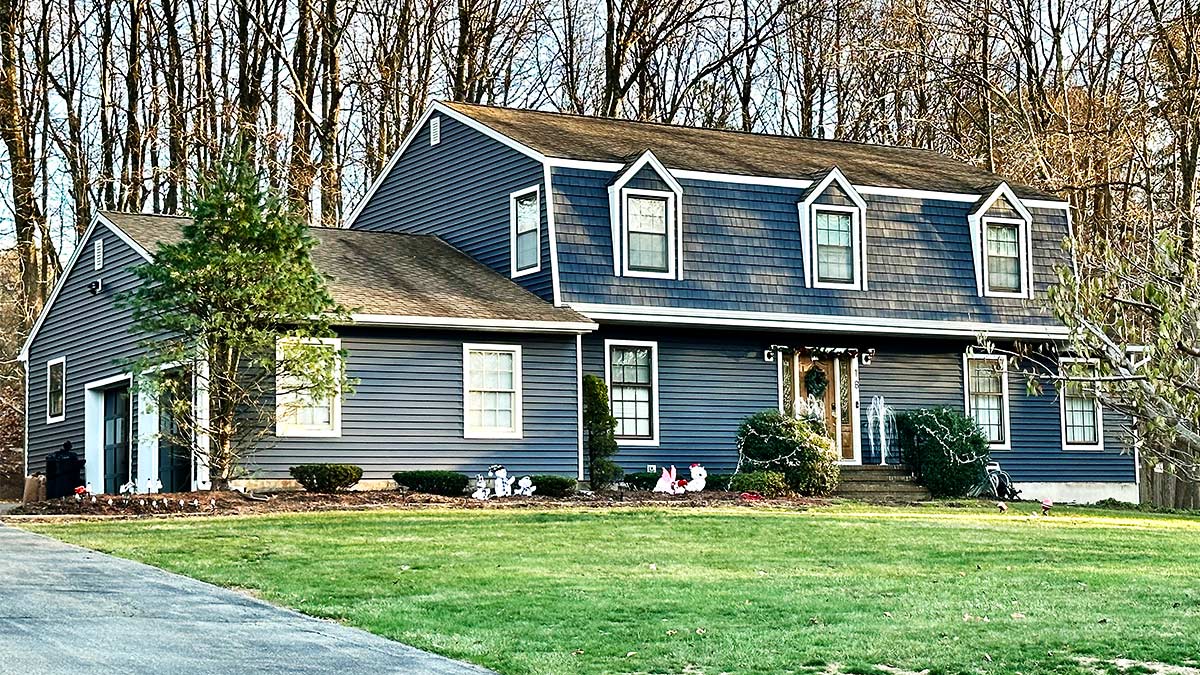 Your home's siding is one of the first things you'll notice about the outside of your home, but did you know that replacing old, outdated siding can provide numerous benefits in addition to giving your home a visual update? If your siding is showing any signs that it needs to be replaced, or if you're just interested in upgrading to a new material or brand of siding to improve your home's efficiency or curb appeal, there are a few things you should keep in mind.
New Siding Saves Money and Lowers Energy Bills
With energy bills rising, saving money and lowering the cost of maintaining your home are likely at the forefront of your mind. In New Jersey, energy bills are set to rise by around 3%–7% in the coming year, according to the New Jersey Herald. Siding for NJ homes plays an important role in deflecting the sun's rays, and insulating your home and can help reduce your energy spending by keeping your home cool in the summer and warm in the winter. In addition to cost savings, if you're an environmentally conscious homeowner, it's important to note that new siding has the benefit of using less energy, therefore helping to reduce the overall consumption of energy that affects the environment.
Insulation is measured by its R-value, which tells us how well it retains heat per inch of depth. Energy-efficient siding will have a good R-value, and the higher the value, the more effectively the material insulates your home and the more protection it offers. However, a higher R-value also means the material will cost more.
Give Your Home Less Maintenance and Improved Longevity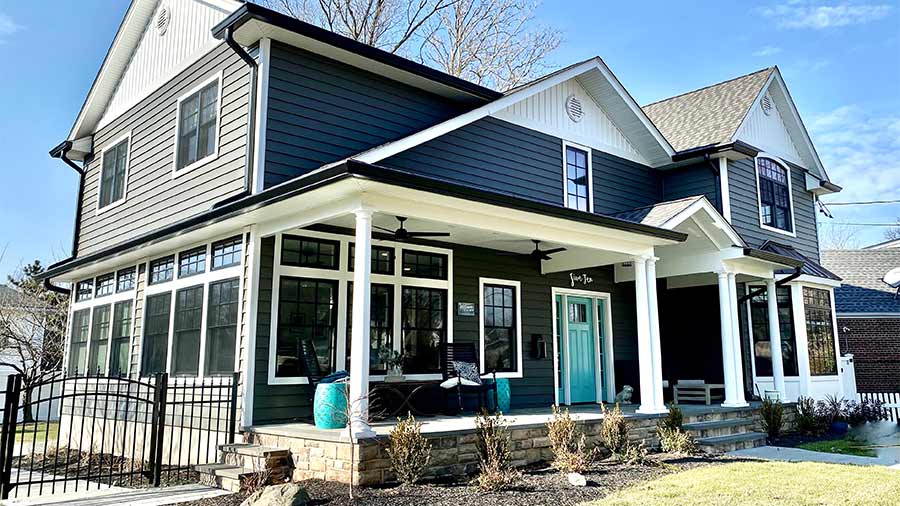 As the siding industry makes advances and new options arrive on the market, both the durability and ease of siding maintenance increase. New siding can be significantly easier to clean than older varieties because it's more resistant to being washed by a hose or power washing. Thanks to this durability, new siding also lasts longer, meaning that you don't need to replace it as often and it won't degrade at the same rate as your previous siding. Replacing existing siding with these new materials is an especially great option if you own a home with wood siding because wood is prone to fiber breakdown and can more easily form mold and fungus, which cause the structure of your siding (and by extension, your home) to be compromised.
Increase Your Home's Structure and Safety
Old siding may impact the structural integrity of your home, not so much because of the siding's structure but more because of how vulnerable it is to water seepage. If water is entering your home, a variety of problems might occur. Most importantly, wood beams may rot, damaging interior walls or putting stress on the nonwater-compromised beams. Water also is a major contributor to interior mold, which results in unpleasant smells and can even affect your health in the case of dangerous mold varieties, such as black mold. New siding provides a layer of protection from this water seepage and can help to ensure that your house's structural integrity stays intact. This can save you from having to pay enormous repair costs.
Updated Siding Improves Your Home's Curb Appeal
Our homes say a lot about us to our community and neighbors, and because siding is one of the most noticeable parts of a house, new siding can be transformative. These days, siding comes in a wide variety of colors, textures, and tones, providing homeowners with more options than ever. Whether you want your home to blend in or stand out, new siding is an ideal way to get the curb appeal you've been looking for. Additionally, new siding can greatly improve your home's value. In fact, a study from Remodeling Magazine reported by HGTV.com discovered that new siding improves your home's value by 92.8%.
Better Protection From the Elements
In recent years, New Jersey homeowners have been dealing with increased harsh weather conditions. Unfortunately, this trend is likely to continue, and while many parts of your home are essential to mitigating the impacts of weather events, siding plays a particularly important role. While water seepage is a well-known result of storms, driving rain can cause a different kind of damage by stripping paint or causing water leaks on upper floors. Debris from wind can also cause a range of problems, from poking holes in siding and allowing your home's insulation to be compromised to opening areas that can allow strong winds to rip sections of siding entirely from your home.
Because of the increased durability that comes with new and improved siding materials, replacing your home's siding can help to mitigate the effects of storm damage. Some siding can even withstand hurricane-force winds from Category 5 storms, which can be up to 180 mph. It's essential to make sure your siding can withstand the elements, both for your home's protection and for the people living in it.
At Magnolia Home Remodeling Group, we provide a variety of durable, visually appealing siding options that are sure to fit your vision for your home. These options include weather-resistant engineered fiber cement lap and shake siding from James Hardie, America's most popular siding brand; Azek Composite Shake, a premium siding solution that offers low maintenance and lasting beauty; and premium vinyl siding from CertainTeed. Other excellent choices for siding from Magnolia include products from Alside, like Prodigy Insulated Siding, ASCEND® Composite Cladding, a first-of-its-kind solution that combines beauty, performance, and easy installation.
Work With a Trusted Siding Contractor in New Jersey
If you're ready to learn more about new siding options that may work best for your home, our team of experienced and professional remodelers is ready to help! We proudly serve Northern and Central New Jersey and provide over 30 years of industry experience. Reach out to our team today to get in touch with us, or request a free estimate via this form. We can also help you facilitate affordable home remodeling financing with flexible programs tailored to suit your home remodeling needs, including options for various monthly payment plans.