Magnolia Home Remodeling Group is a New Jersey Siding contractor offering siding installation including Vinyl Siding by Alside, James Hardie Fiber Cement Siding, Certainteed, Ascend Composite Cladding, Royal Building Products, and more. We use premium siding and insulation products to ensure quality and affordable siding will protect your home for years.
Magnolia Home is family owned and operated with over 30 years experience installing new siding. Whether you are remodeling or renovating, you can be confident our team of siding contractors will not only install quality siding brands, we will introduce you to some of the best siding products on the market, at an affordable price! Magnolia Home Remodeling Group is one of the leading siding companies in the industry and provides free siding estimates for New Jersey homeowners for all exterior remodeling projects.
Related Services
:
Ensure that your new siding and insulation stands the test of time with affordable, premium quality siding products offered by our team.
Portfolio Galleries
:
Explore examples of completed siding installations to see how new, quality siding can make all the difference in your exterior remodeling project.
Siding Installation and Top Brands
Magnolia Home Remodeling installs quality siding that will add curb appeal while reducing energy and maintenance costs. Our promise is a siding project done right- you can be sure that all siding installation is performed to meet all manufacturer installation requirements.
Additionally, we offer 100% Home Improvement Financing for Siding projects, with low monthly payment plans. Magnolia Home's siding installers and professionals can guide you through all the steps to consider when installing siding.
Please call anytime at 855-624-6655 or contact us by filling out a request to learn more about vinyl and fiber cement siding options and siding pricing. Our siding is reasonably priced and our workmanship is exceptional. We appreciate you considering our company when considering siding your home!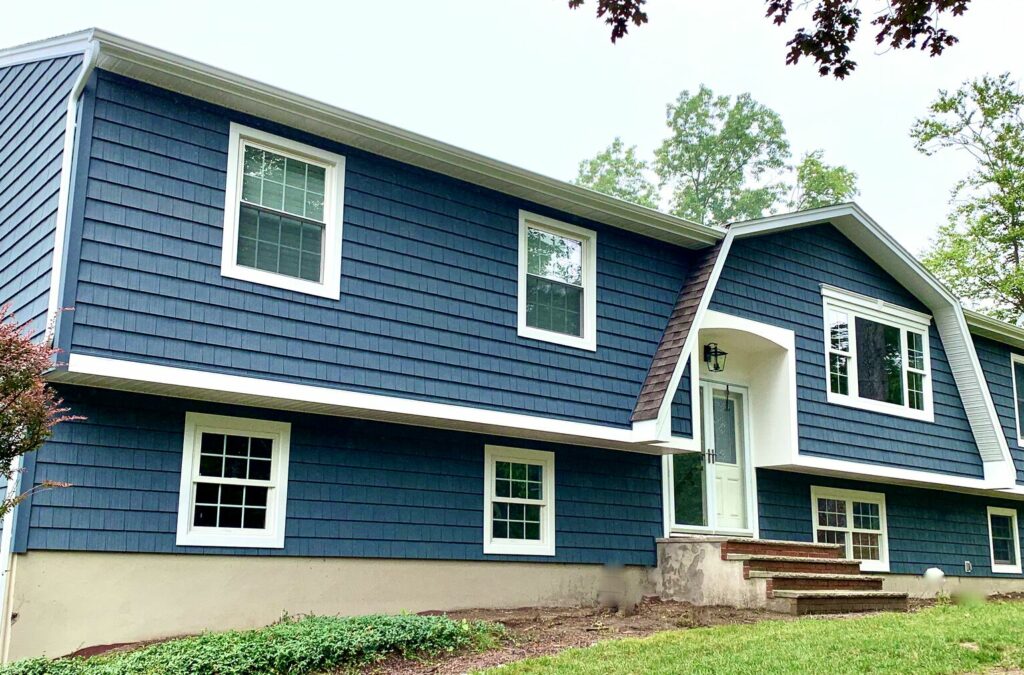 Vinyl Siding
Even if you aren't sure you want to put vinyl siding on your home, you've probably at least considered it. For most homeowners, it means eliminating the hassle and expense of repainting their house every five years or so- or paying someone else to do it. Besides saving work, vinyl siding and foam insulation can save you money - Vinyl Siding costs less than cedar siding, fiver cement and aluminum. For these reasons, vinyl has become the most popular choice in siding.
More than one-third of the exterior cladding installed on new and existing homes is vinyl. The balance is wood, aluminum, steel, brick or stucco. Common objections are that vinyl siding can't hold its color without fading or yellowing, that it buckles in the heat and that it looks like plastic. These were worthy concerns in the past, but vast improvements have been made in vinyl siding since it first appeared.
Vinyl Siding installed today has a low-gloss finish that more closely resembles painted wood, fading and yellowing aren't major concerns with better vinyl siding products, nor is their rigidity if they are correctly installed. Additionally, manufacturers now offer lifetime siding warranties that are also transferrable.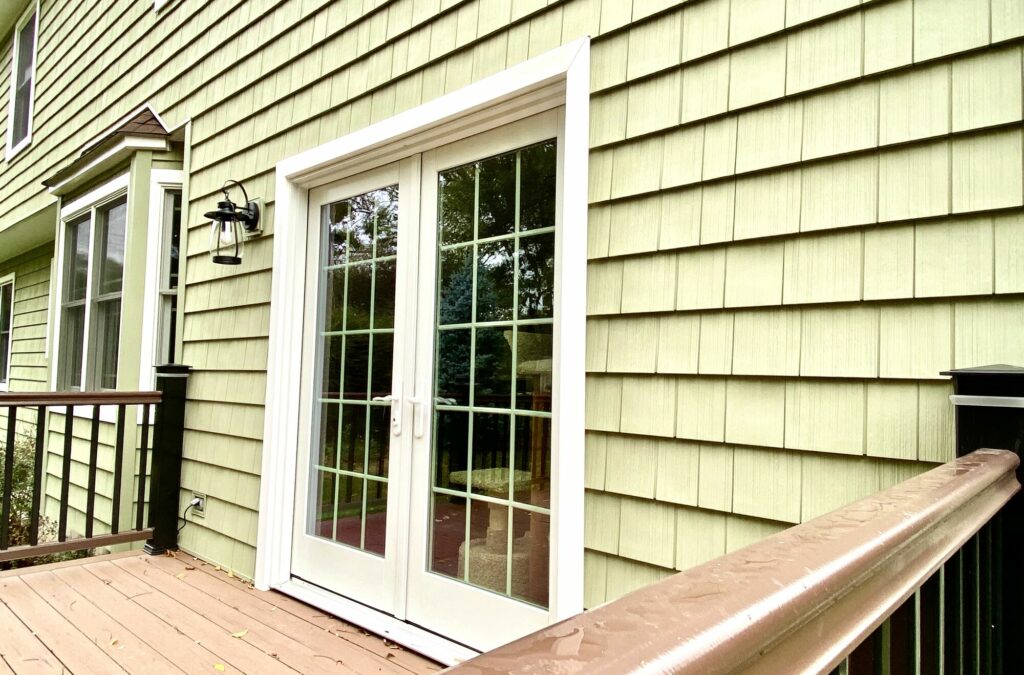 James Hardie / Fiber Cement Siding
Architects have been specifying Fiber Cement Siding on projects for years- it can stand up to some of the toughest elements and it matches the look of a painted wood clapboard. HardiePlank® lap siding is not just James Hardie's best-selling product, it's one of the most popular brands of siding in America.
James Hardie fiber cement siding products are engineered for climate; so no matter where you live, you can be confident that your investment is going to stand up to Mother Nature. The siding panels are primed or available in ColorPlus Technology - a factory applied color finish with a variety of color options and costs less than natural wood siding, doesn't attract pests, and is fire resistant.
The fiber cement siding products are also resist water absorption to help prevent damage from mold, swelling and cracking and backed by a 30-year, non-prorated warranty.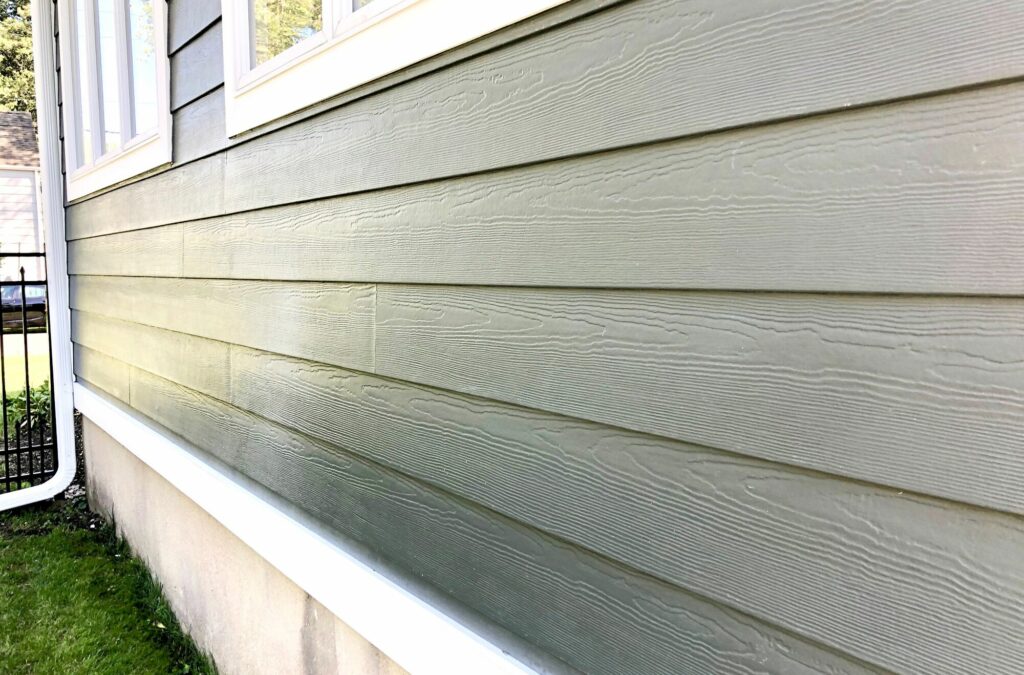 Alside Vinyl Siding


Alside Vinyl Siding is another popular brand when homeowners are looking for high-performance, low-maintenance solutions. These products come with a lifetime warranty and are only available through professional remodeling contractors. At Magnolia Home Remodeling Group, we have an ongoing relationship through the Alside Supply Centers, offering our customers the high-quality products needed to protect their homes.
What type of siding is right for your property? If you are considering Alside Vinyl Siding, then talk to us about various designs and products, such as Conquest, Prodigy Insulated Siding, Charter Oak Reinforced Vinyl, and Pelican Bay Vinyl Shakes. This manufacturer has over six decades of experience in the industry, with ongoing innovation to deliver top-notch results for every home.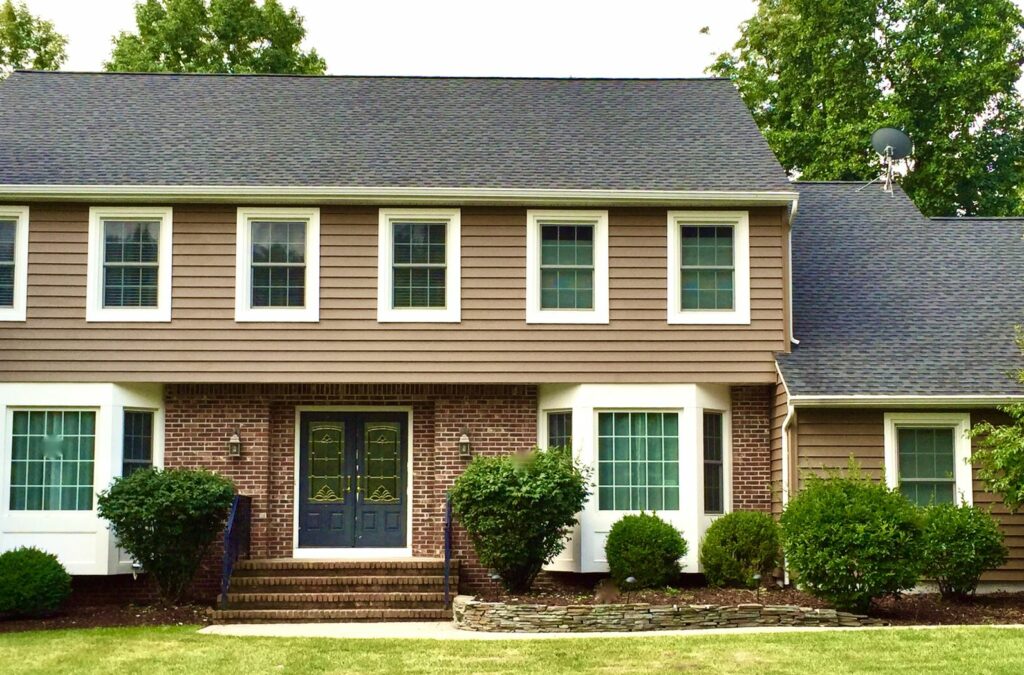 Ascend Composite Cladding (by Alside)


Why choose Ascend Composite Cladding? These products combine all the benefits you need when installing home siding: easy installation performance and beauty. Homeowners love the overall value that comes from investing in these quality materials. You can enjoy the look of real wood without the ongoing maintenance and repair work that comes with traditional wood.
This composite siding is carefully engineered to outperform other industry products. When you invest in Ascend Composite Cladding, you receive a lifetime warranty, minimal maintenance, and realistic wood grain textures. The patented technology results in superior performance in harsh weather conditions, with impact and thermal resistance and high wind load.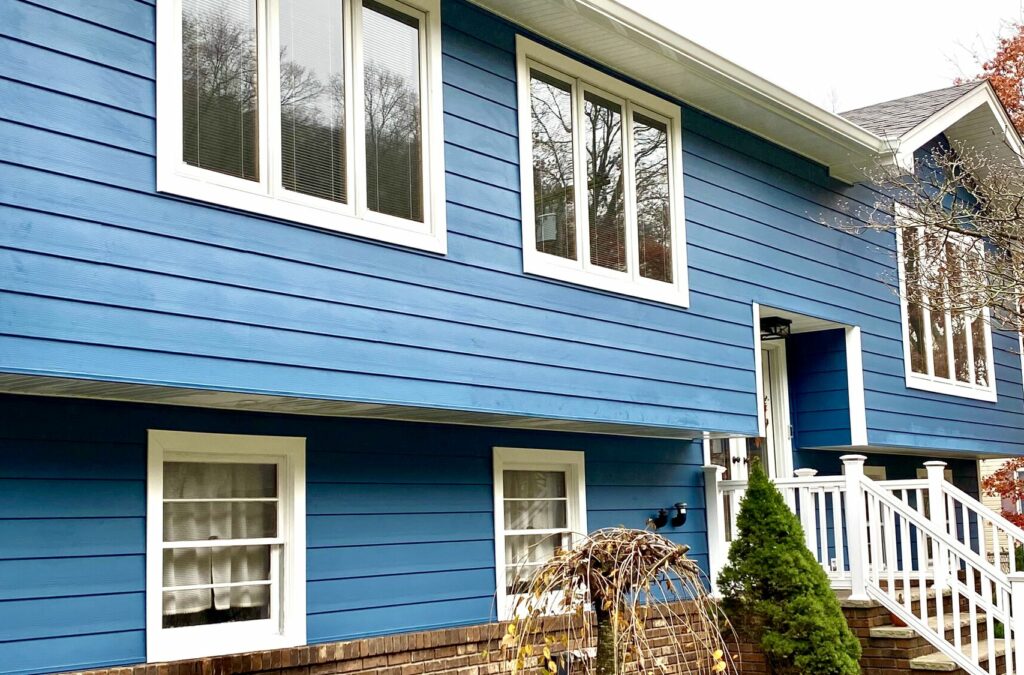 Certainteed Vinyl Siding
As a Certainteed Vinyl Siding Contractor, Magnolia Home Remodeling Group provides well-known brands and premium results for siding installation and replacement. There's a reason why Certainteed is one of the leading manufacturers in the industry. Not only does the siding come in various sizes and styles, but the products hold up in all weather conditions. Installing a respected, trusted brand of siding on your home provides the protection you deserve.
Our team offers personalized support to customize your siding design. Choose from 35+ colors for siding and trim, as well as 3 different profiles to upgrade your curb appeal. If you are looking for extra durability and wind resistance, then heavy-gauge siding might be the right choice for your project.
Popular Certainteed Siding products include CedarBoards Insulated Siding, upper-level Mainstreet Siding, and Cedar Impressions. These products compare to the highest designer brands in the industry, giving you an affordable solution, optimal aesthetics, and unbeatable weather durability. Create a rustic appearance or choose brighter colors for a modern design.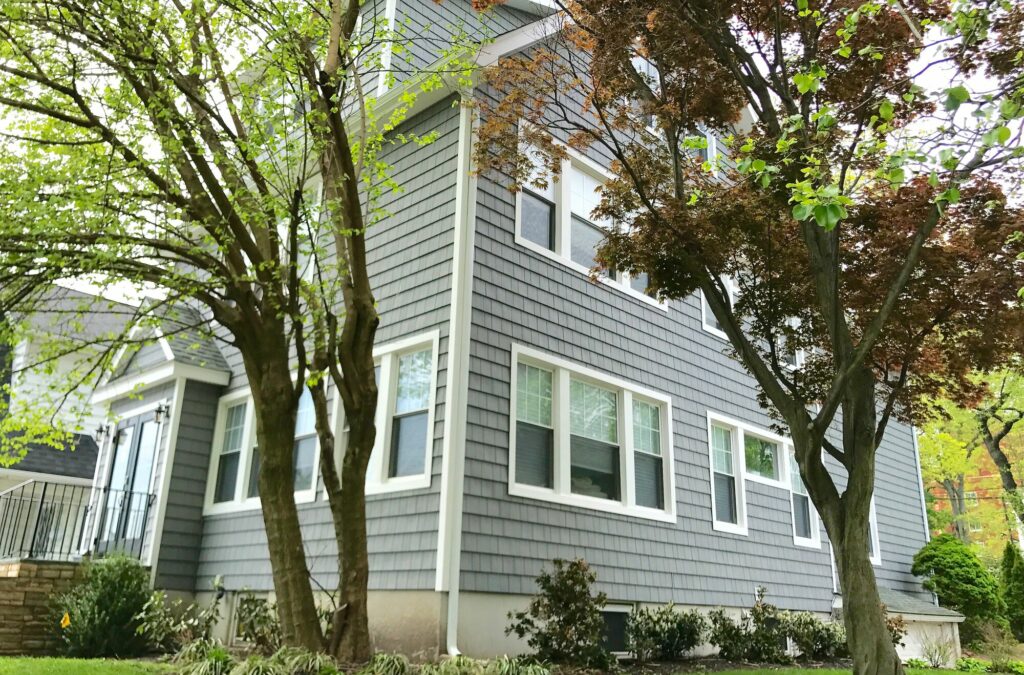 Royal Celect Siding


Royal Celect Siding is an excellent choice if you are looking for a real wood alternative with a solid heft and deep grain texture. The siding panels are made of recyclable materials and state-of-the-art technology. Royal Celect Siding outperforms traditional wood because it is unaffected by weather, mildew, and mold. You can enjoy a beautiful home with minimal wear and tear over time.
The 25-year warranty speaks to the quality of this siding. Each board is finished with a superior UV resistance that offers energy efficiency benefits for your home. This premium siding resists common weather side-effects, and it won't split, crack, twist, flake, warp, blister, box, peel, or delaminate. You never need to worry about termites, microbiological growth, or other common forms of decay.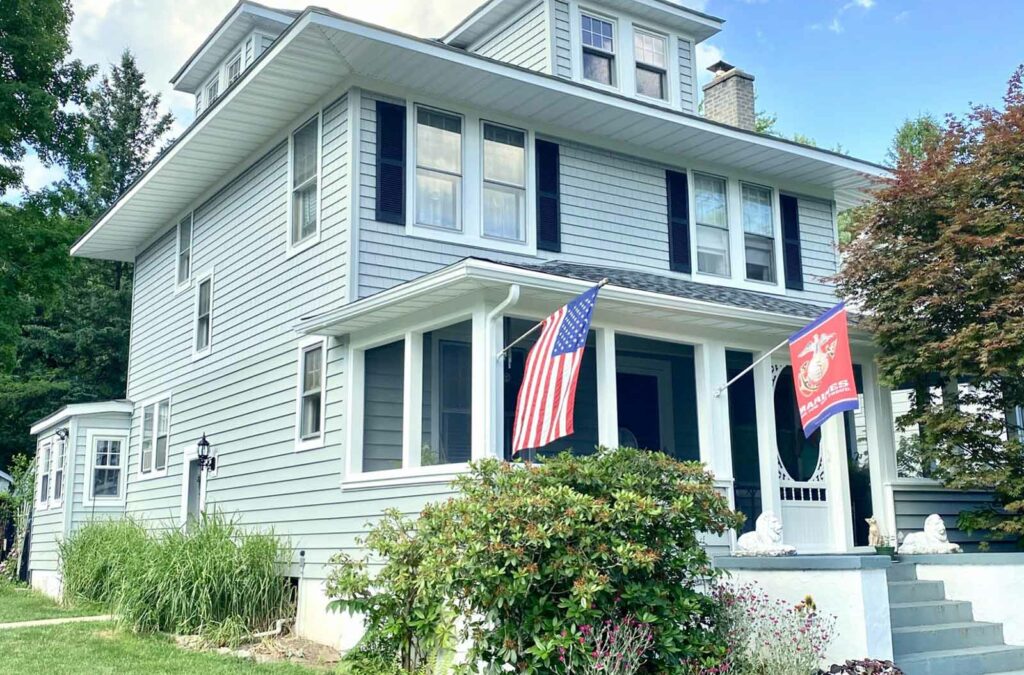 NJ Siding Contractor
At Magnolia Home Remodeling Group, we value our reputation as one of the premier siding installation contractors in New Jersey. With over 30 years of experience, we can assist with all of your siding needs with affordable pricing and the highest quality products. Our commitment to quality starts with the premium brands we offer and continues through our close attention to detail during the installation process. You deserve quality work with steady communication and a personalized approach , which is why you should call Magnolia Home Remodeling Group.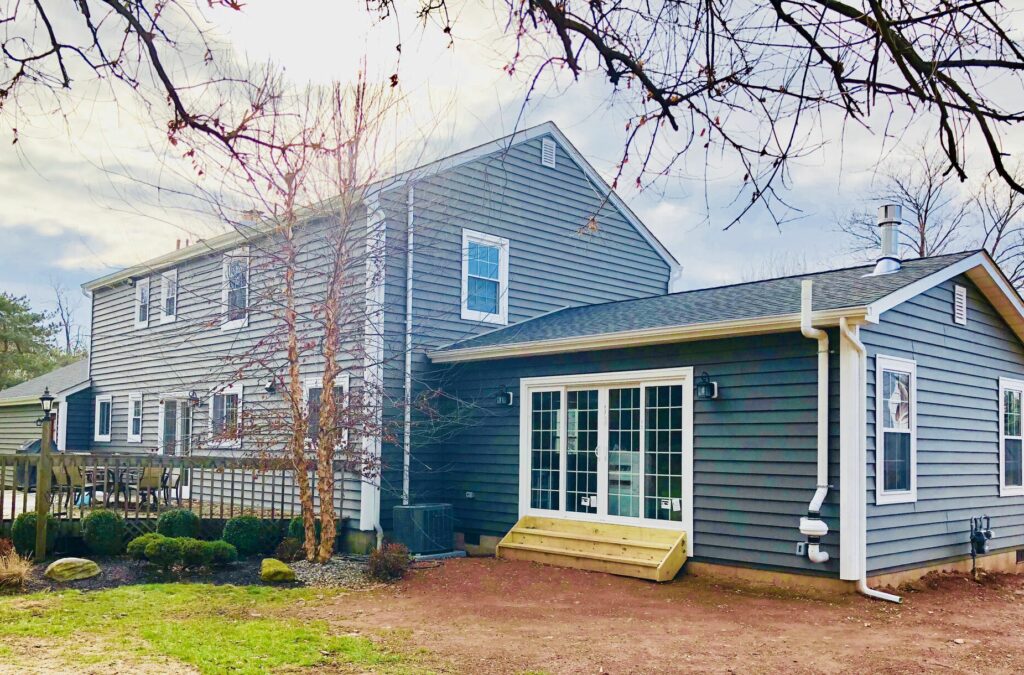 Start Your Home Remodeling Project Today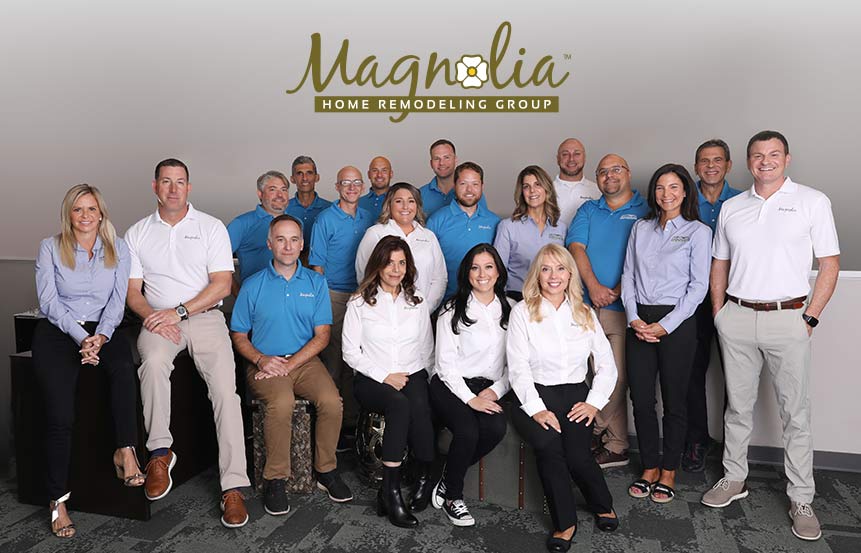 Magnolia Home Remodeling Group specializes in both interior and exterior remodeling, we obtain all necessary permits and all of our work comes with a warranty. Magnolia Home Remodeling Group is fully insured, licensed with The New Jersey Department of Banking and Insurance, registered as a Home Improvement Contractor with The New Jersey Division of Consumer Affairs, and you can learn more about us on Angie's List, Yelp, Better Business Bureau, or from local references we will gladly provide.
Contact Magnolia Today